Milestones
1919 Pat Light and Regge Cussins met for the first time on the 4th January 1919 at the 13th Group Headquarters of the RAF at Chester. They formed an immediate bond which was to last for the rest of their lives. Furthermore they decided that when they were discharged from the RAF they would set up in business together.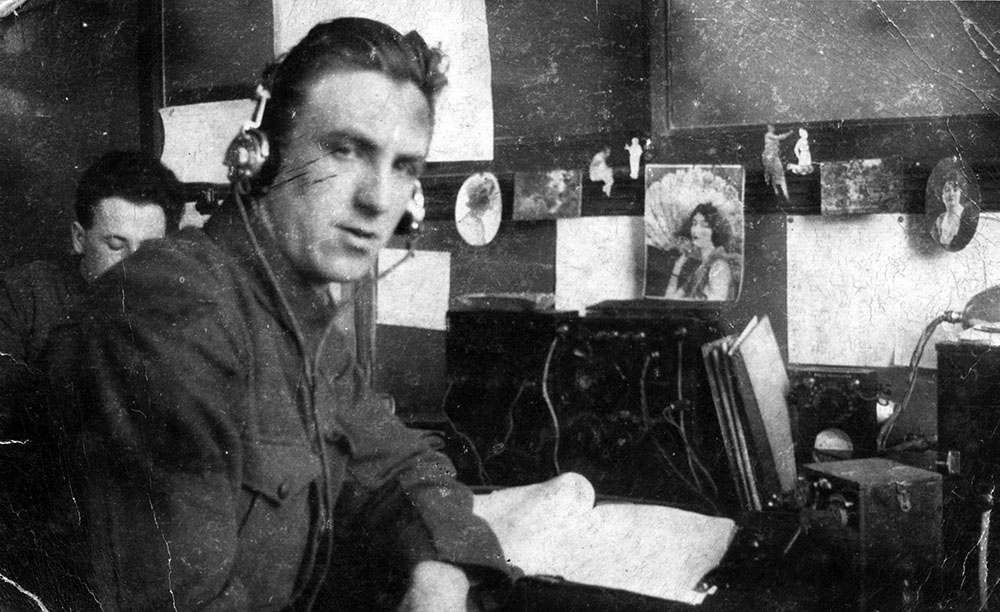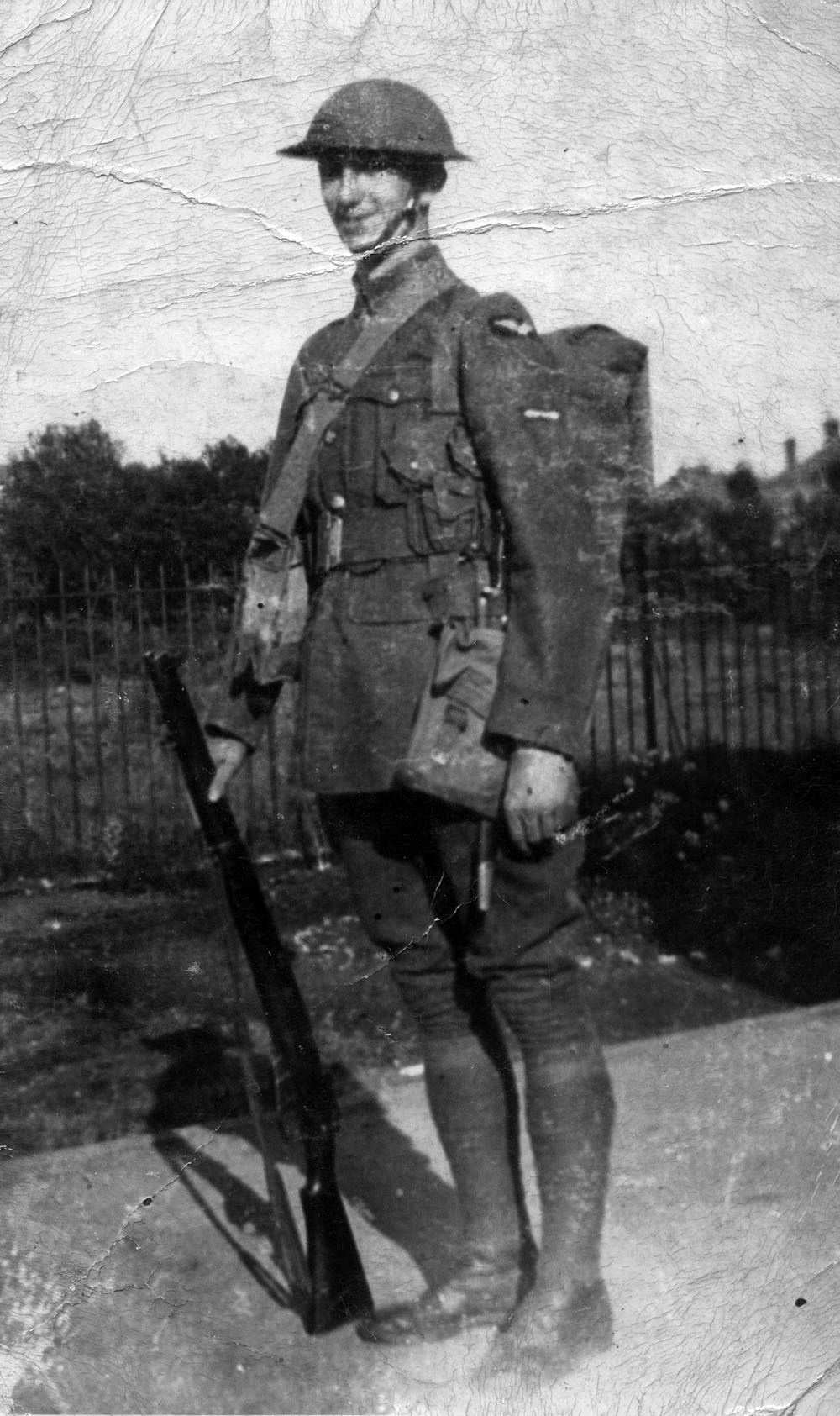 1921 On December 21st 1921 Regge opened a workshop in a back street in York (St Andrewgate) hoping for business as a "woodworker, electrical and general engineer". Pat joined him a few weeks later after his discharge from the RAF.
1922 "Our first radio set was a three valve model using bright-emitter valves which consumed the full charge of a six volt car battery in 15 hours. I shall always remember the first time we got it to work. It was about 9.30 one evening in the Autumn of 1922 and we tuned into London Station 2LO and the Savoy Orpheans. We had three pairs of headphones and we split them into single ear-pieces and grabbed everyone we could find to come and listen. We have seen many wonderful developments in electronics since then, but none of them have ever given us quite such a thrill." From an article written by Regge in 1961.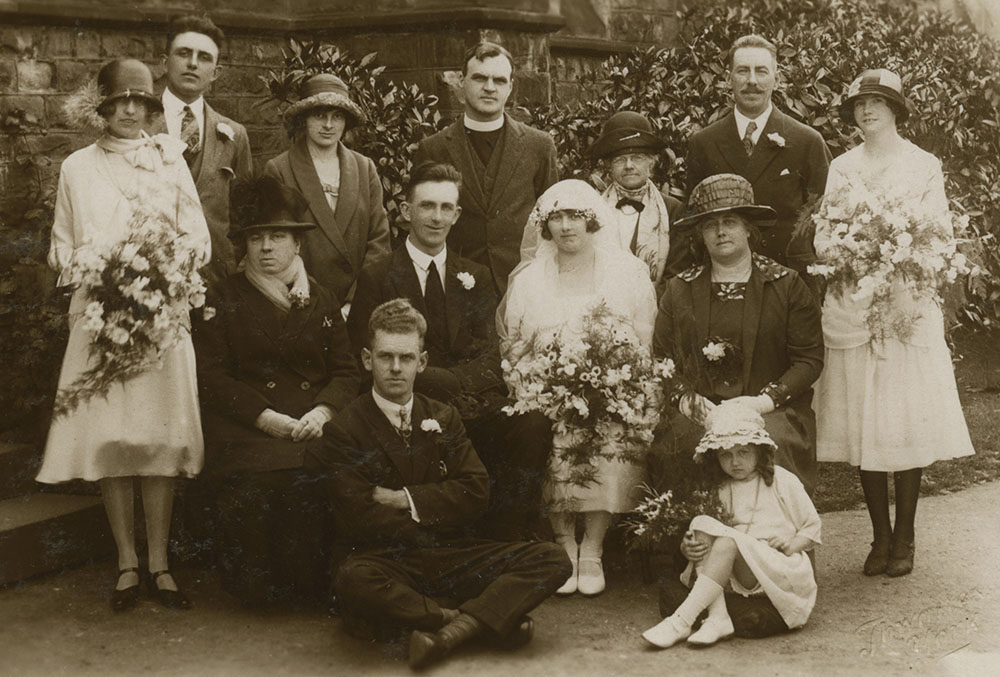 Regge's wedding 1926 - Seated, Rose Anne (Regge's mother) - Regge - Queenie - Emily Anderson (Queenie's mother) - Pat (cross legged) - Men at rear, Ronnie (Regge's brother), Vicar, George Henry Anderson (Queenie's father)
1925 The first retail premises CandL occupied was 34 Walmgate, York. It was cheap to rent (£1 a week) and had living accommodation above, so was ideal for Regge when he married "Queenie" in the following year. Initially they allocated equal space in their shop to motorbikes and "wireless". However within two years the motorbikes had disappeared and "wireless" (in component, kit and fully built-up form) had taken over completely. Picture below shows George Ware and Pat Light outside the first shop.
George Ware was CandL's first employee and spent the whole of his working life, service in the armed forces during World War II excepted, with them. He ended his 50+ years with CandL as sales manager of the King's Square showrooms.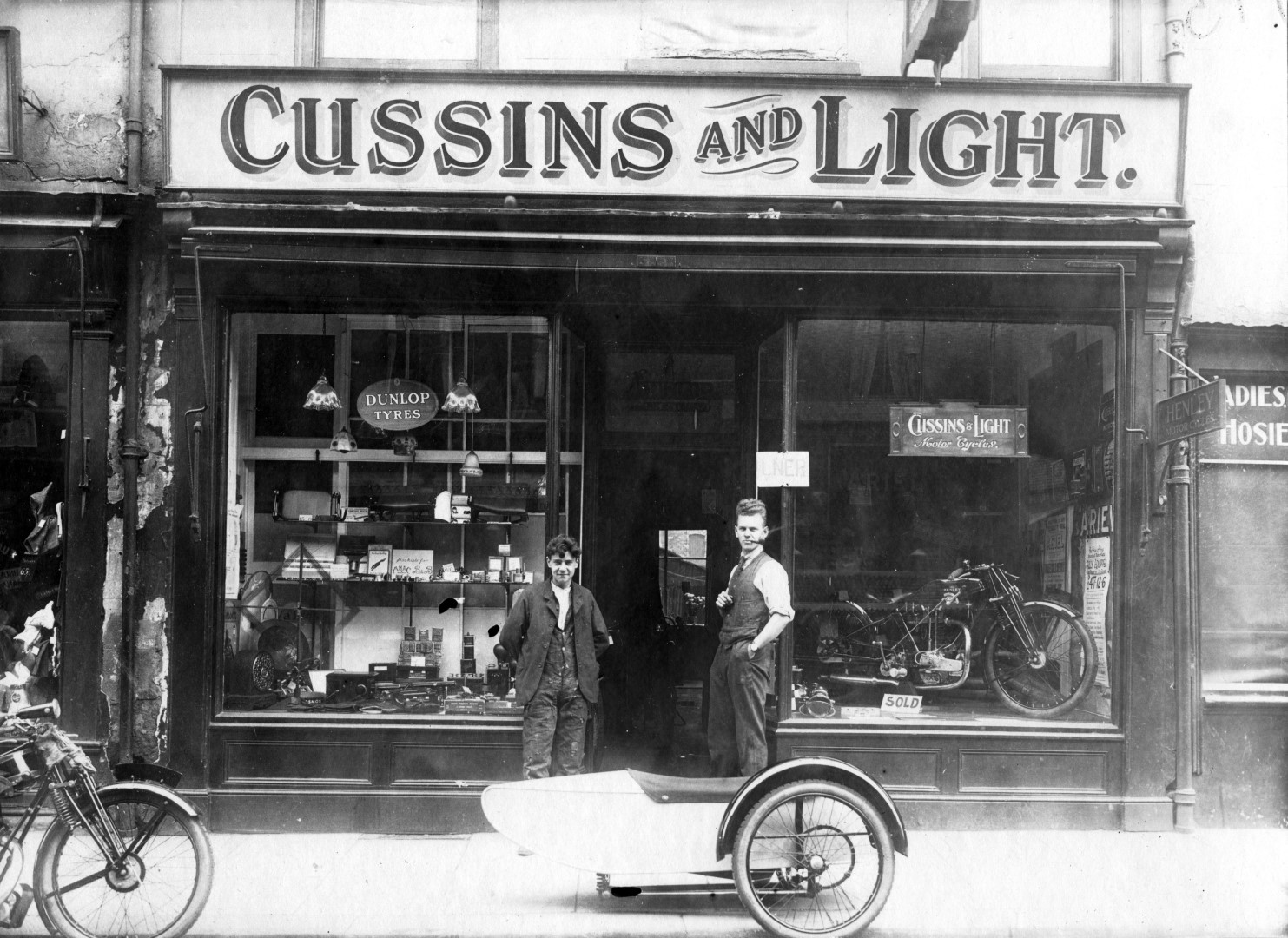 1927 The job which really established CandL according to the two partners was the installation of electric lighting powered by a generator with battery accumulator back up at Sutton Hall, Sutton-on-the-Forest, the home of Mrs Mary B Gowans. It has to be remembered that electrification did not reach country areas until the fifties, so if you wanted electric lighting in your country house in the twenties it was necessary to have your own generating plant installed. The total cost of this installation which included all the lighting fittings (made by CandL) was £674..18..0d – an astronomic sum in the minds of the partners.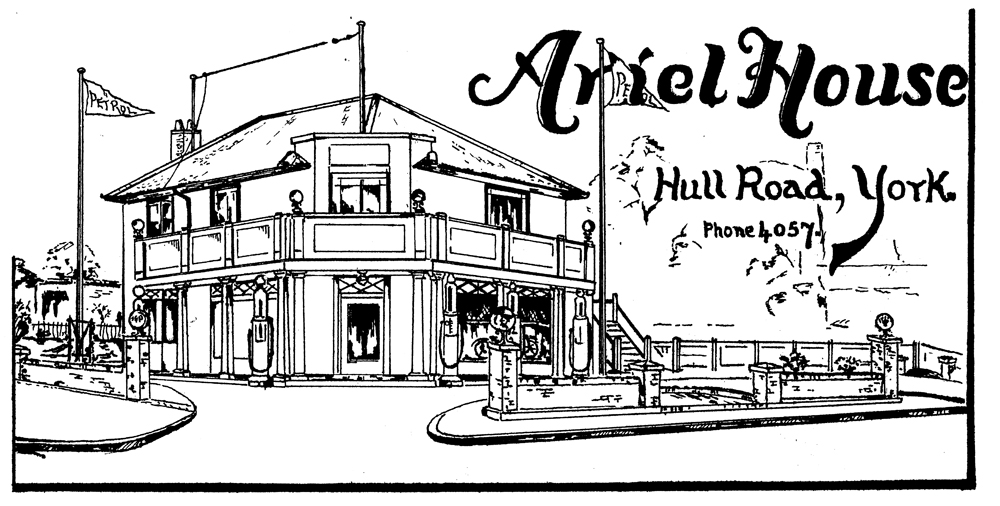 1929 Ariel House, the petrol station at the corner of Hull Road and Green Dykes Lane, York (pictured above - drawing by Regge Cussins), was built and Regge moved in with his family.
1930 Exhibition in York Assembly rooms (below)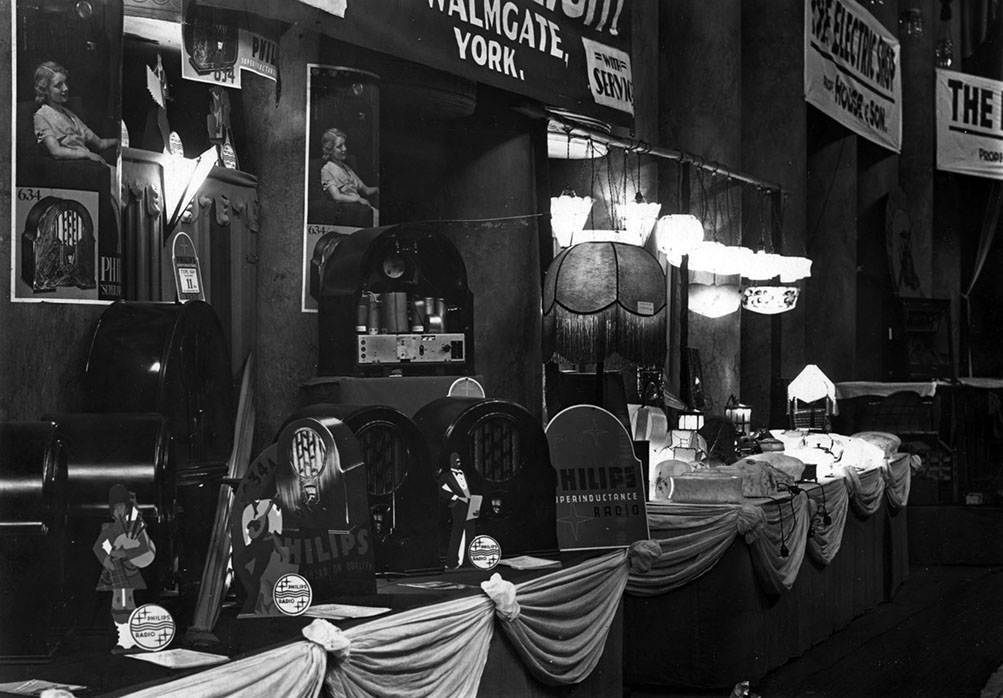 1932 The partners were now sufficiently well established as to be able to turn their partnership into a limited company, Cussins and Light Ltd..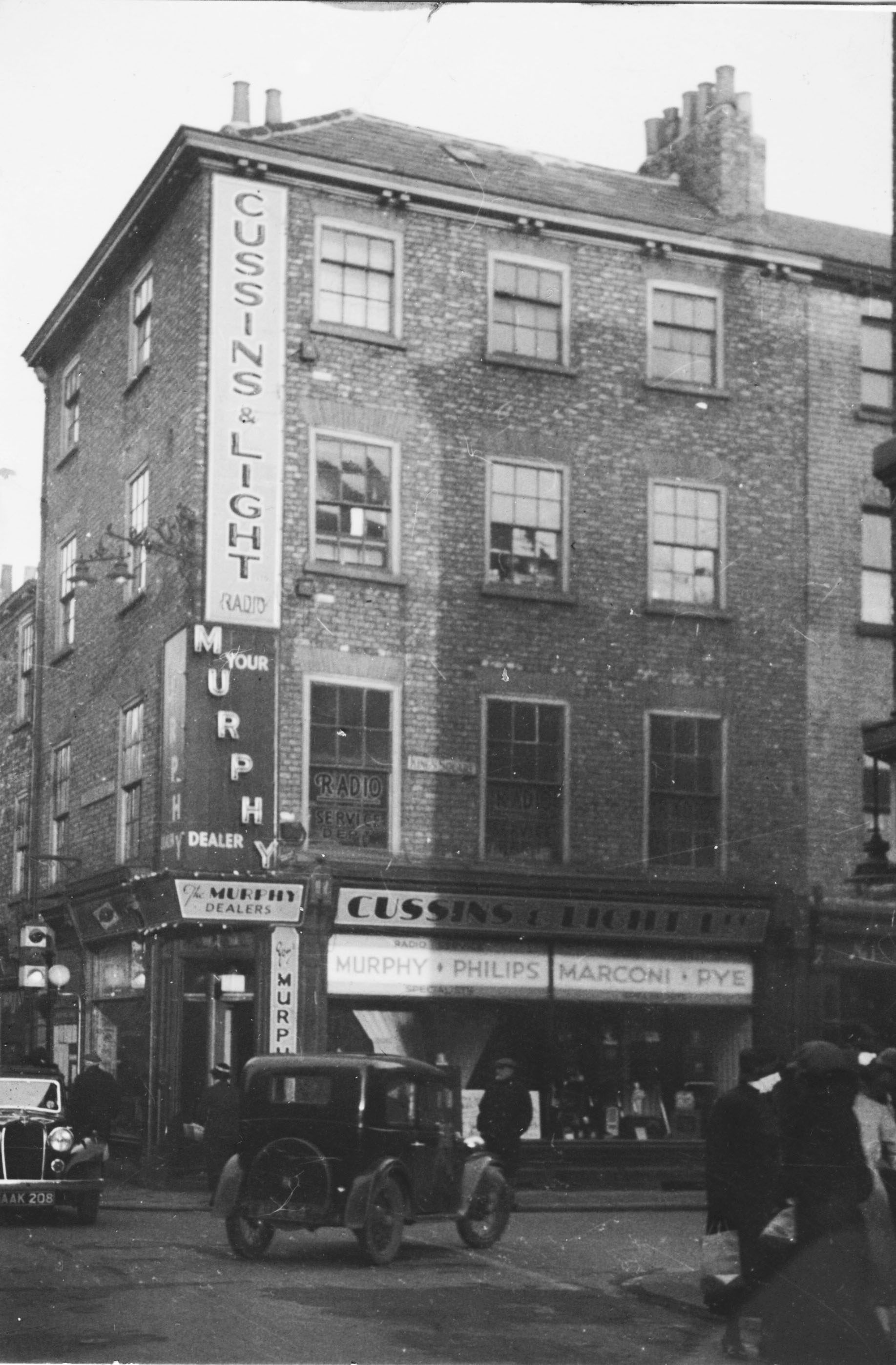 1934 No 1, King's Square (night shot above) was opened for business in June 1934 and with it came the sole Murphy dealership for York.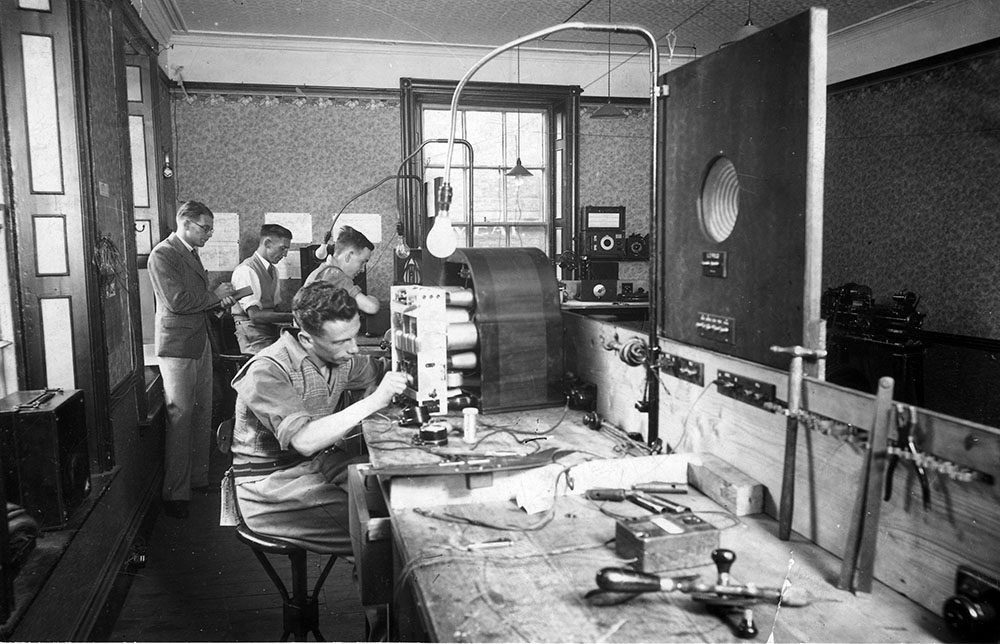 1935 Service Department at King's Square (above)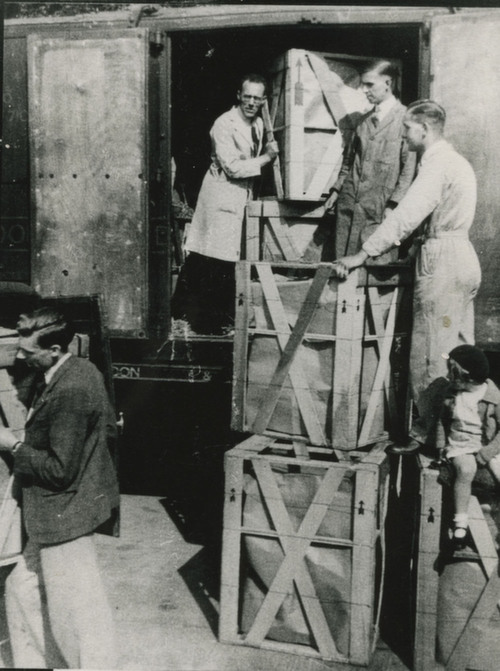 Above - unloading Horton Washers at Aerial House and (from left to right) The Horton 'Standard', 'Leader' and 'deLuxe' (18, 26 and 29 Guineas respectively) together with the hand operated washer which was the norm in the 1930's.
1937 The import of Horton washers from Fort Wayne, Indiana, USA began. Initially CandL bought an American "carload" (a freight car holding 250 washers). This was soon followed by orders for two carloads at a time as CandL began distributing them to their fellow retailers. These machines were far ahead of any then available in the UK. They all had porcelain enamel tubs and power wringers with safety trip bar release. An optional extra was a rotary ironer which replaced the wringer when required.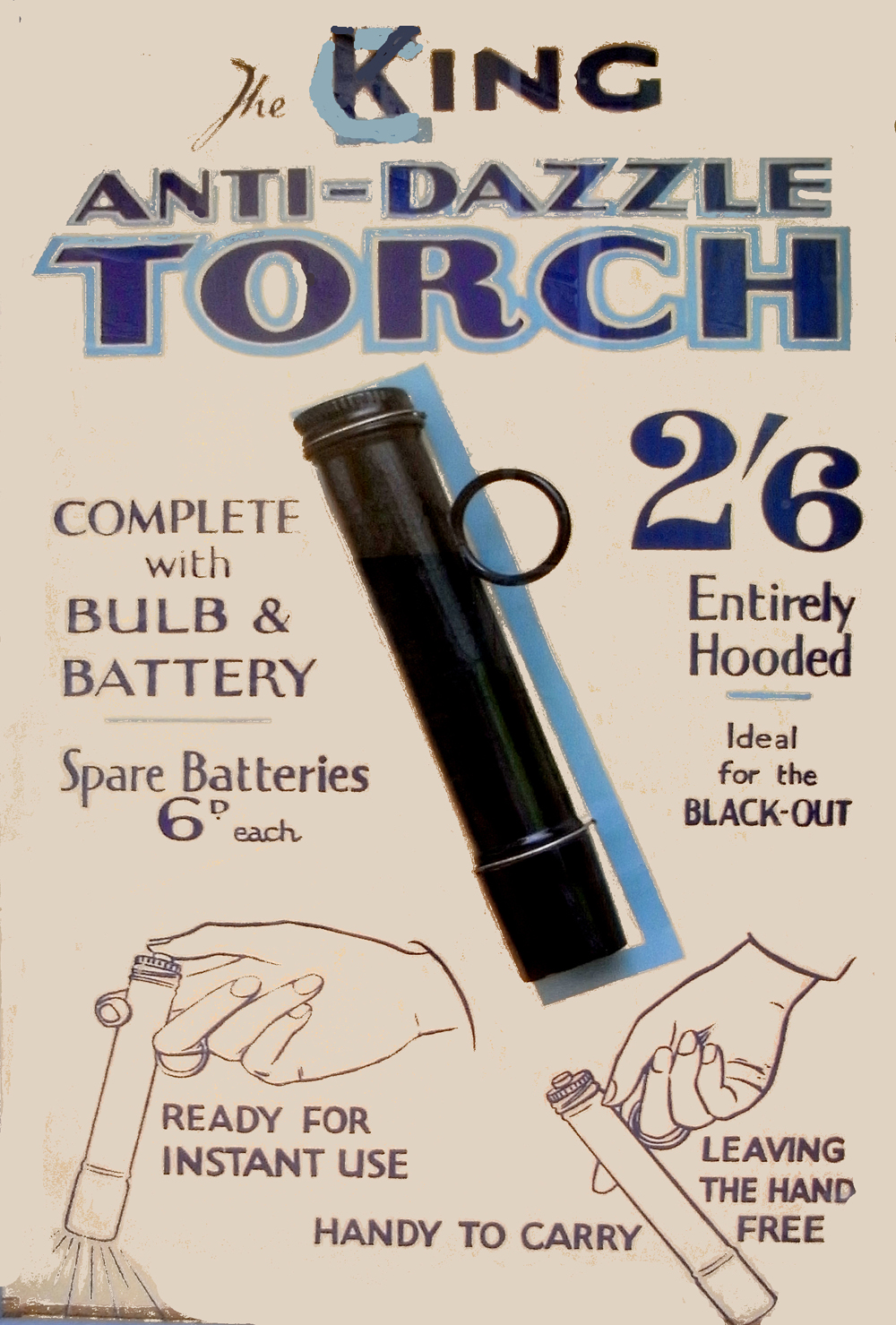 1940 Manufacture of the KING torch (pictured above) began.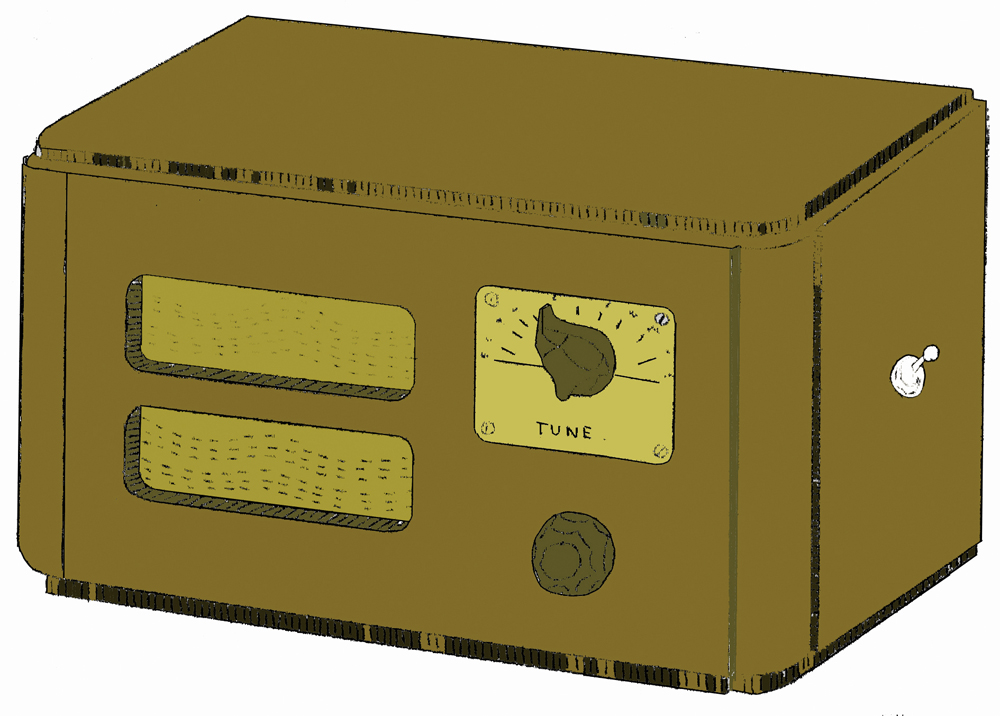 1941 The Mighty Atom (pictured above : a two valve battery powered radio kit) manufacture started.
1942 The Metal Box Company made CandL their distributors for a huge swathe of Northern England and Wales. The area stretched from Anglesey in the West, Lincolnshire in the South to Northumberland in the North. In addition to the metal cans, for the home canning of fruit, vegetables and meat, they also distributed and serviced the Dixie automatic hand sealing machines which sealed the lids on to the cans.
1946 CandL were made distributors for English Electric domestic products in East Yorkshire.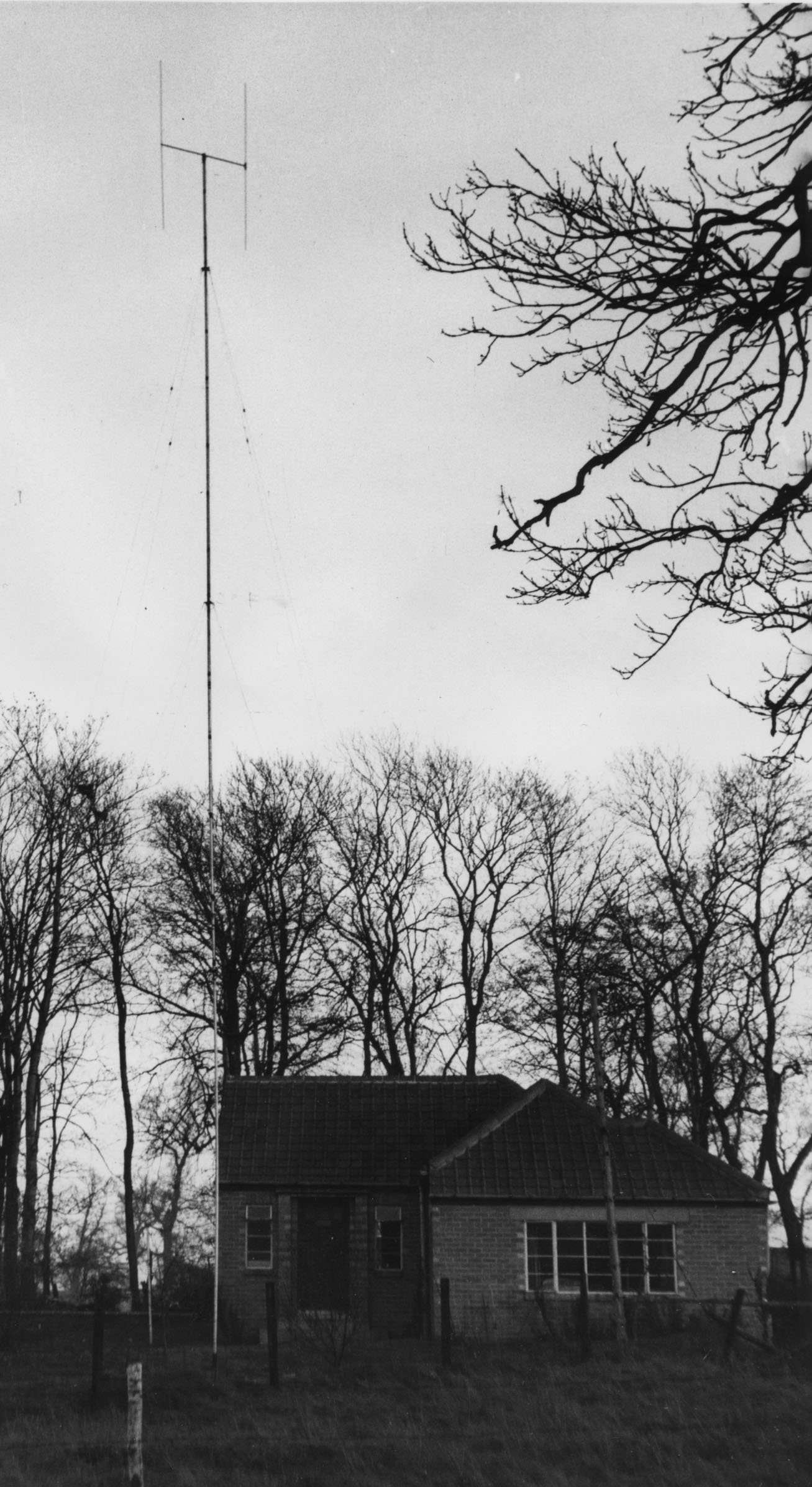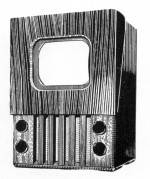 1948 Regge was issued with the first television licence ever issued for the York area on the 8th March 1948. It cost £2 and enabled him to watch the grainy pictures from the Alexandra Palace, London transmitter with a clear conscience. Pictured above is the 60ft aerial on Regge's Bungalow, Garrow Hill together with a Murphy V114 - the 9" Television Set.
1953 Denys Cussins (son of Regge) and Ron Thompson (son-in-law of Pat Light) join CandL.
Also in this year REN-TEL Ltd was formed, initially as a manufacturing company for television sets.
1959 This year saw the extension of CandL's King's Square store, by the incorporation of two additional shop units, and its complete refurbishment (including the addition of a lift to all five floors).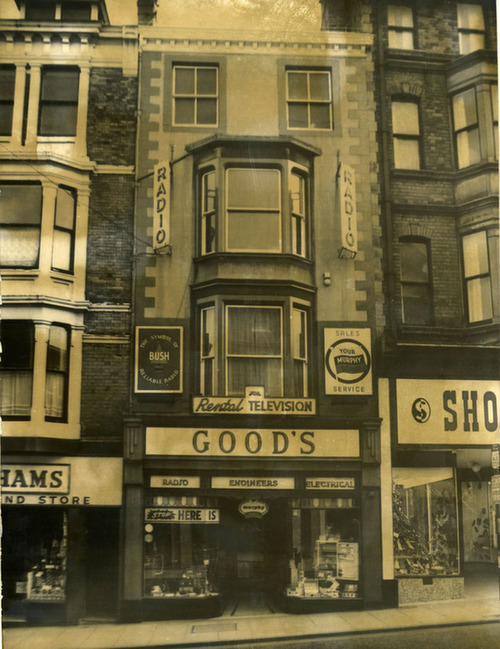 as at takeover
after CandL makeover
1967 Goods of Scarborough (pictured above) was taken over by CandL.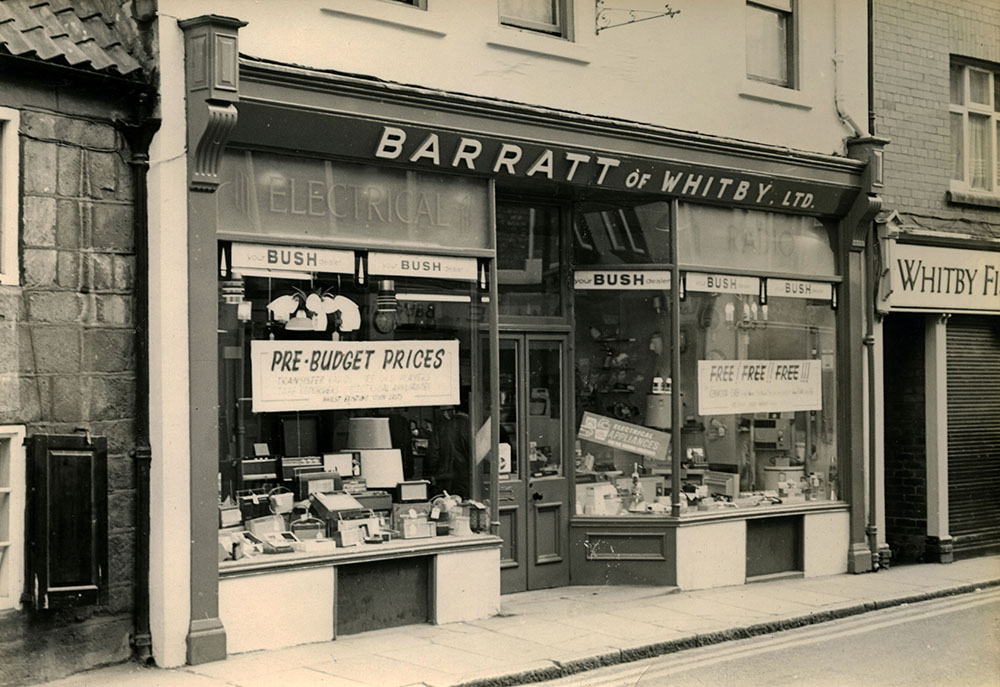 as at takeover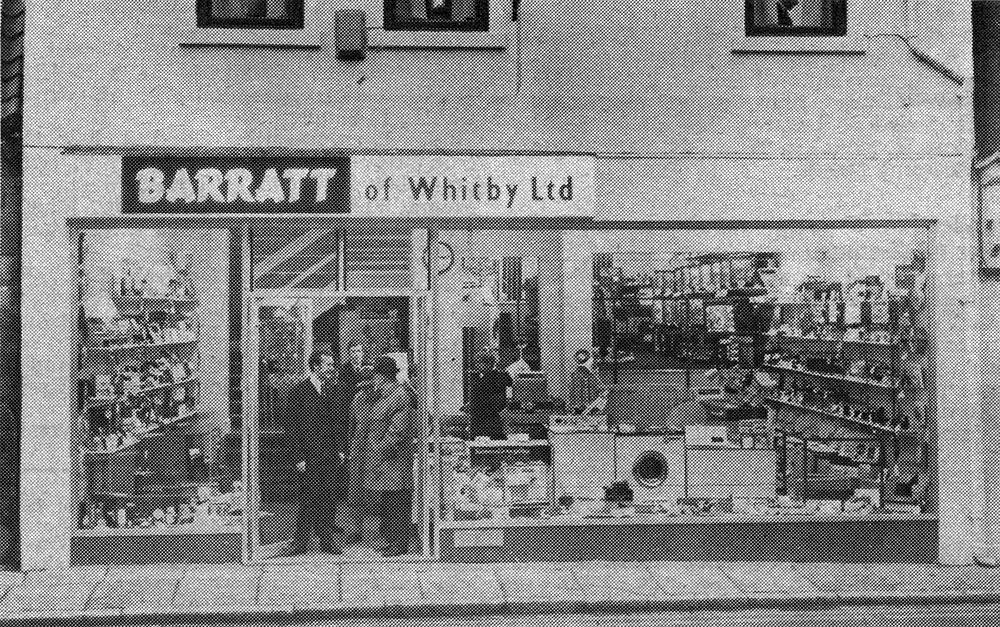 after CandL makeover
1968 Gotch of Selby and Barratt of Whitby (shown above) were acquired by CandL.
In August 1968 CandL joined Combined Independent Holdings (a buying group formed by independent electrical retailers and now incorporated in Euronics).
1970 26, 28 and 30 Walmgate together with the land behind down to the river Foss purchased.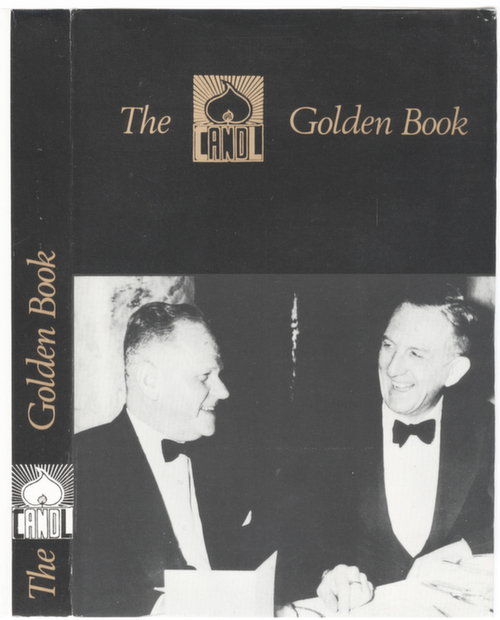 1971 The 50th anniversary of the founding of CandL was celebrated by the publication of the CandL Golden Book (front cover pictured above). This 200 page profusely illustrated hardback book was given away in thousands to customers. It now trades on the Internet at £12 and a copy is lodged in the National Library of Australia.
1972 Pat Light died in December 1972.
1974 J T Fletcher & Sons Ltd, gent's outfitters, trading at 32, Walmgate purchased from Les and Don Fletcher.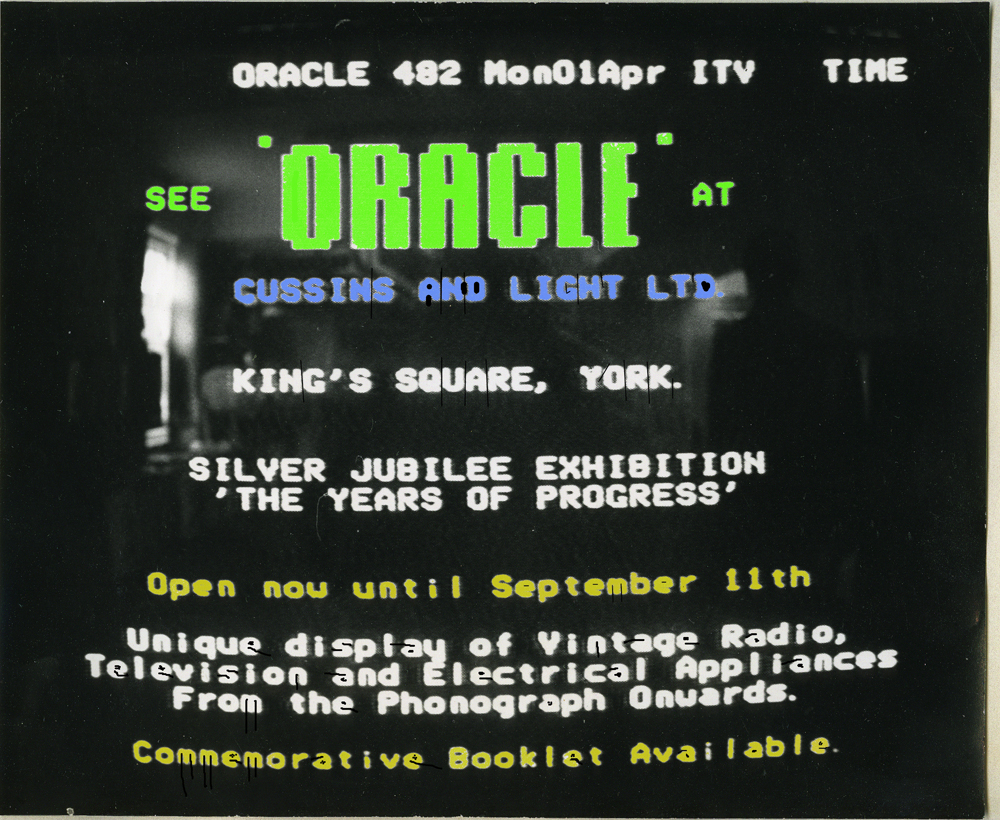 1977 To celebrate the Queen's Silver Jubilee CandL mounted as exhibition on the first floor of King's Square of historic electrical products. They managed to get a free page on Oracle (ITV's Teletext) - see above - to publicise the event.
1979 Regge Cussins died in February 1979.
1980 CandL opened in Saville Street Malton (see above).
1981 The refurbishment of products returned to manufacturers began in a small way and turned into big business. By 1984 CandL were taking regular articulated lorry loads (a typical load would be 800 microwave ovens) to be worked on in their service departments. Below the Walmgate showroom following refit in 1981.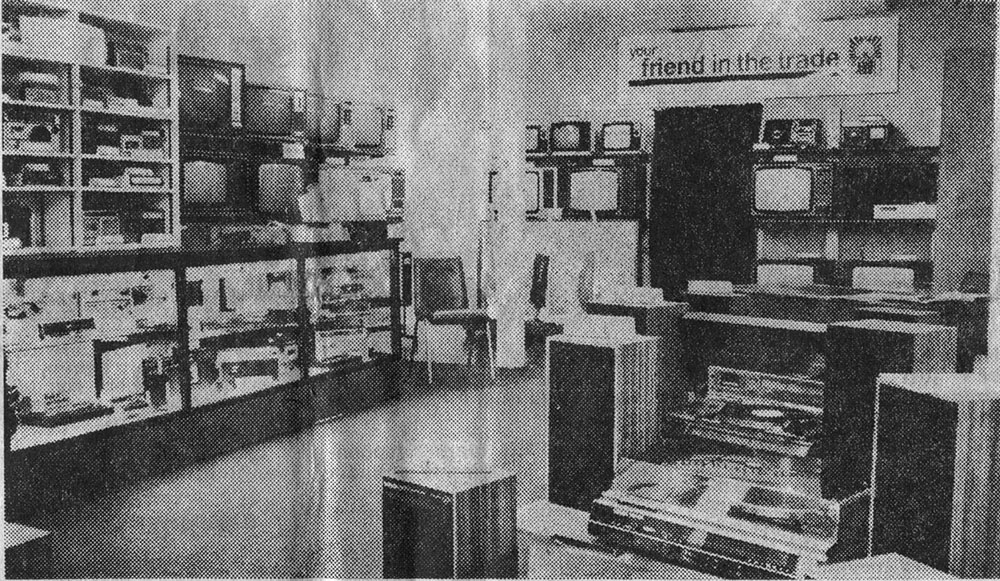 1986 CandL handed over the retailing side of the business to their managers but retained ownership of all the properties. This was the start of the process to convert CandL into a property company as a step towards handing over control to the third generation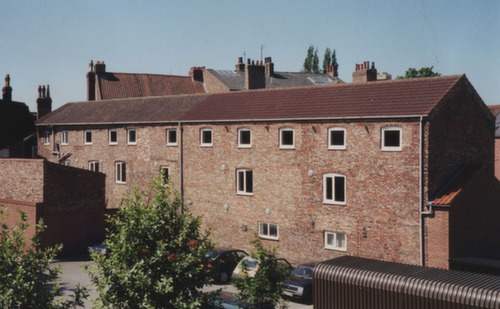 1988 CandL finished their first refurbishment – the transformation of a burnt out woollen warehouse in Melrose Yard, Walmgate, York into a three storey office block (pictured above). This is now in the Eborlight portfolio.
1990 Paul Cussins, Denys' son, joined CandL.
1994 Cussins and Light (1994) Ltd and Eborlight Ltd formed to enable the original CandL to be separated into companies owned exclusively by the Cussins and Light/Thompson families.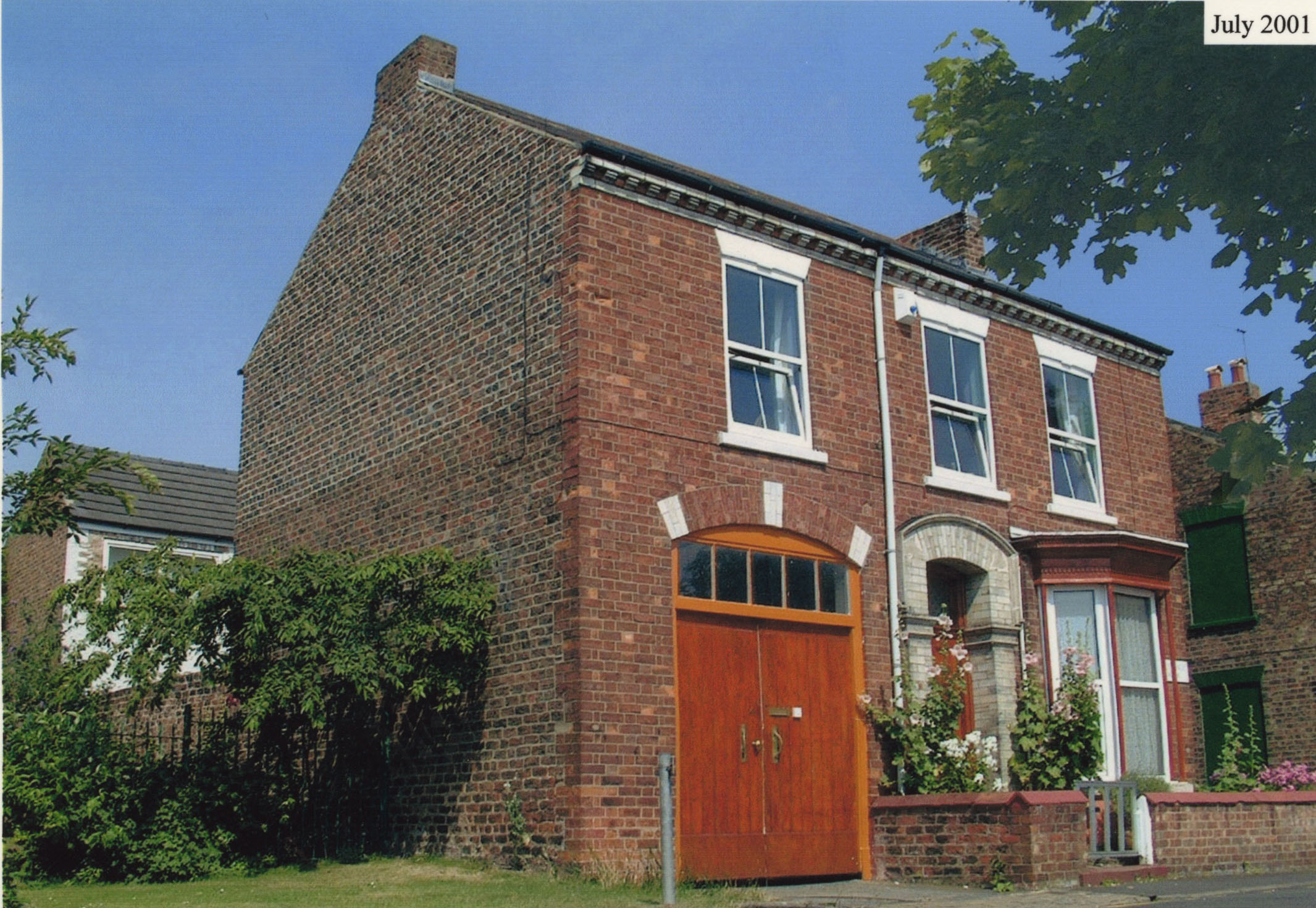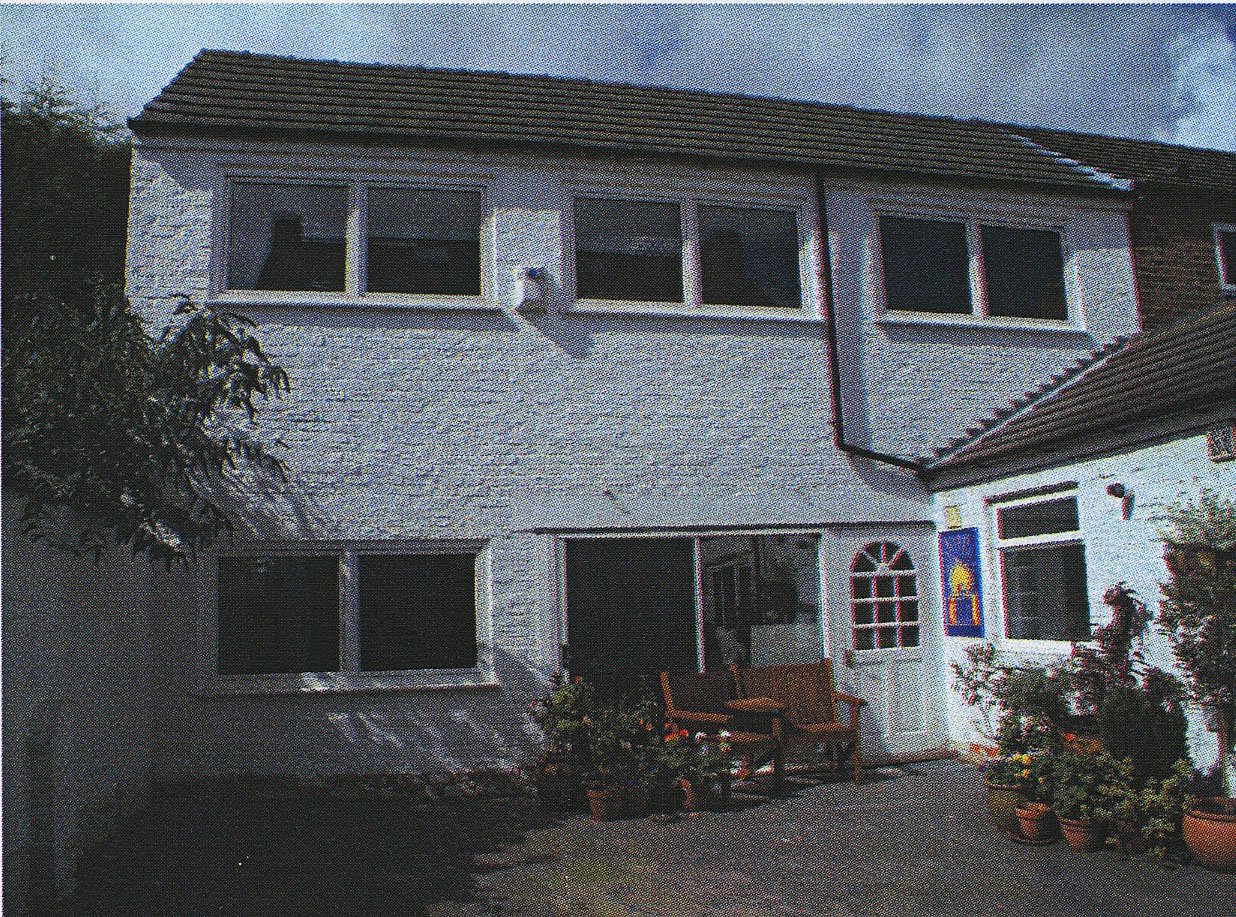 2000 Cussins and Light (1994) move their office from the Walmgate site (now wholly owned by Eborlight) to the Coach House, Custance Walk, just outside York's city walls.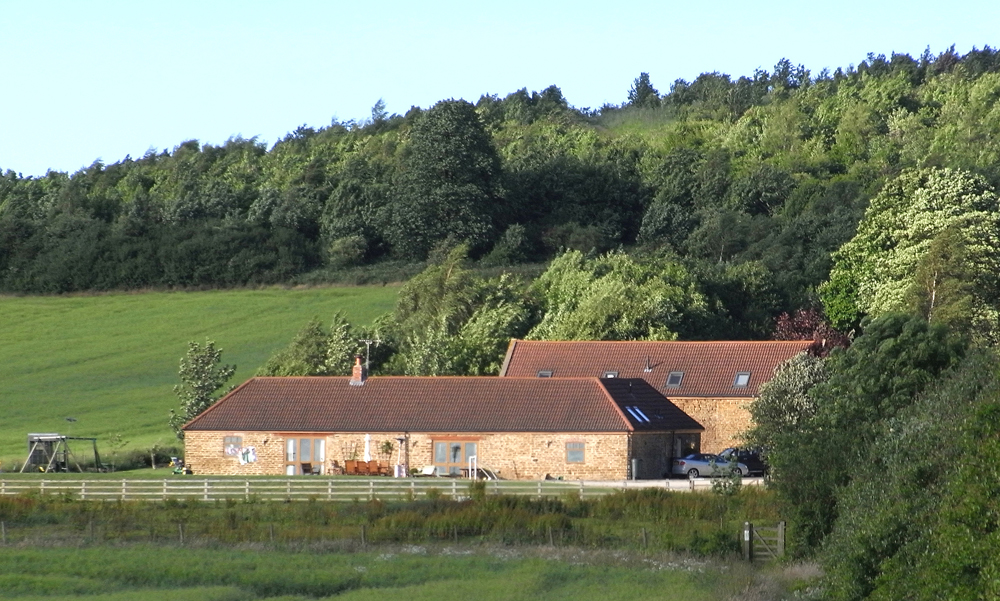 2004 CandL (1994) move to Terrington after completing the conversion of a barn complex (above) into offices and workshop plus living accommodation for Paul and his family.
2008 CandL buy their first overseas properties, in Berlin.
2012 Three properties in Leipzig purchased.