Property
Introduction
It was always the ambition of CandL to own the properties they occupied. In the past ninety years they have owned many properties but only ever built four from the ground upwards - Ariel House petrol station, two workshops and a warehouse. The rest were existing buildings, some were very old and most of them were in poor condition. In every case CandL planned in detail their renovation and kept a close eye on the work. A lot of the work they did themselves - the electrical installations, the painting and decorating and making many of the internal fittings. This section explores the development of some of the more interesting properties
Ariel House
In the late twenties, and for quite a long time after, traffic (private cars in particular) from the West Riding and heading for the coast, would come up Lawrence Street – Hull Road and then at the crossroads with Melrosegate and Green Dykes Lane would diverge. Those going to Bridlington would carry straight on whilst those driving to Scarborough would turn left down Melrosegate. This crossroad seemed and ideal place to build a petrol filling station. So that is what Regge did in 1929. It was named Ariel House after the motorcycle brand they had sold in Walmgate. Also incorporated in the building was a house for himself and growing family.
At ground floor level was a shop and behind it the kitchen/dining room, with large walk-in pantry and a cutomers' toilet. The kitchen housed a huge coal fired stove incorporating hot plates, oven and water heating. The latter was for central heating via large cast-iron radiators as well as domestic hot water. There was a refrigerator in the kitchen in which amongst other things was milk and cream given to the family by a nearby farmer. She had a dairy farm and milk round and at the end of the day if there was any milk leftover, it was poured down the drain because she had no means of storing it safely. All very high tech then; seems terribly ancient now!
Above the shop was the living room with access to the verandah via the French windows. It was here after the close of business, the staff musicians got to let their hair down. Led by Regge on ukulele, Les Wintringham on piano and his brother, Stan, on violin (he was a hairdresser, not a staff member, but a great violinist) there was many a wild, jazzy evening. As time passed, they were joined by others and eventually Denys playing piano accordion.
In the attic space, with large dormer windows, was Regge's well equipped workshop. Access was via a hatch whilst teetering on the top of a pair of steps.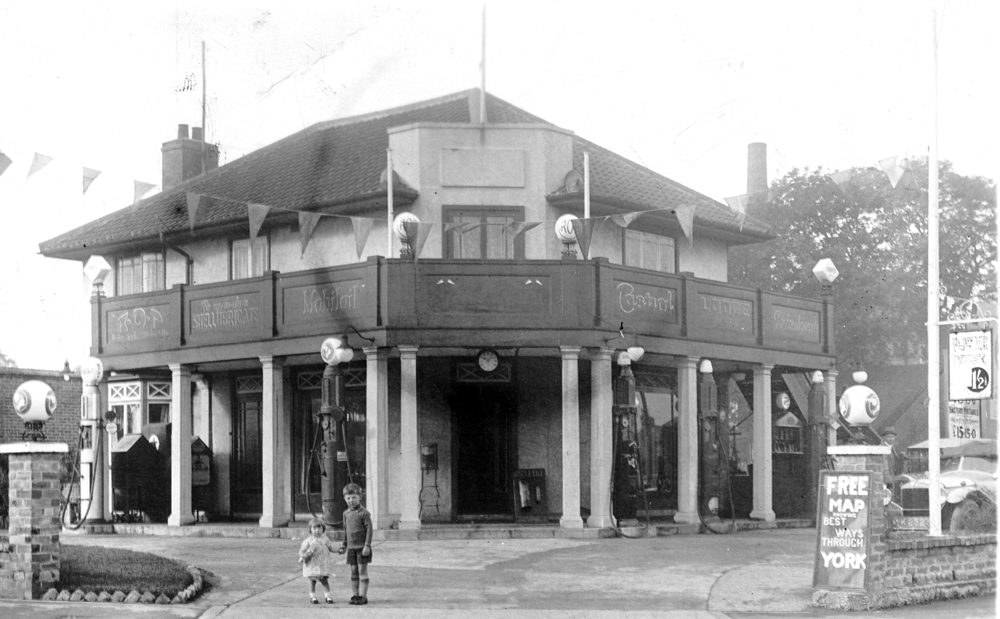 In the photograph above taken around 1932, showing Denys with his sister Beryl, one of the outstanding features is the sign "Free Map of York" which would have been an attraction to many at that time. Petrol for 1s 2 1/2 d per gallon (less than 1 1/2 p a litre) is unbelievable; and yet a portable radio for 15 guineas seems expensive. How values have changed since then!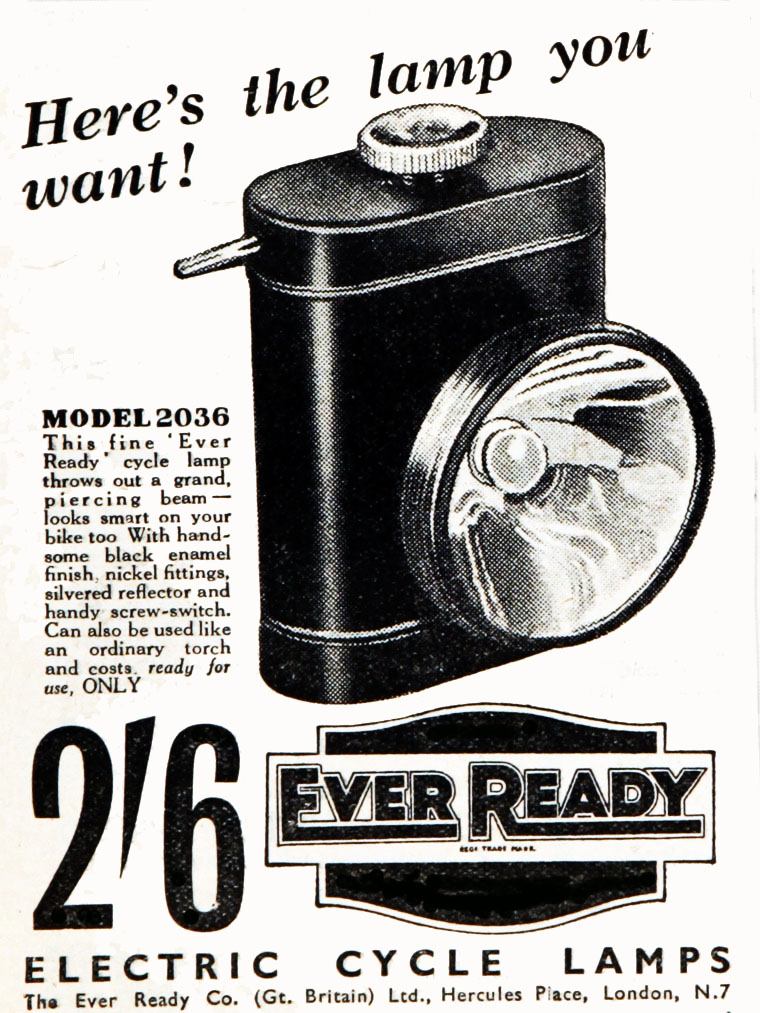 The shop sold cigarettes, cycle accessories, paraffin, motor oil, Ever Ready batteries for torches, bicycle lamps and radios (high tension or HT mainly 90 or 120 volt and grid bias or GB usually 9 volt) and "refreshments". These latter (sandwiches and soft drinks) could either be taken away in the car or devoured sat in a canvas deckchair (just like the ones on the beach at Scarborough) under the shop verandah with your repast on a ready-to-hand card table covered in a patterned cotton tablecloth. It also took in accumulators (from battery powered wireless sets) for charging in the Walmgate "battery room". The cost – 6d (2 1/2p) – the same price as that for repairing a cycle tyre puncture.
Paraffin was stored in a 50 gallon tank in the shop and hand pumped into pouring cans of 1 or 2 pints capacity. From there it was poured into the customer's receptacle, whatever that might have been.
Three brands of engine oil were sold.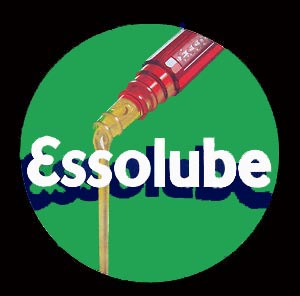 Essolube oil was sold in rather fancy moulded glass bottles (now selling for £10 plus to collectors) so that the customer could pour it into his engine at his discretion. The trade name Esso was derived from the phonetic pronunciation of S O the initials of Standard Oil , the parent company of Anglo American Oil which began life importing paraffin from the USA in 1888.
Mobiloil was stored in large tanks in a lockable steel cabinet kept under the shop's verandah. The oil was hand pumped into a measuring can (1/2, 1 or 2 pint capacity) and then poured into the customer's motorcycle or car engine. Mobiloil was registered as a trademark in 1920 by the Standard Oil Company of New York, which, like Esso, was formed when the original Standard Oil was split in to thirty odd companies. It was distributed in Europe by the Vacuum Oil Company, established in 1866.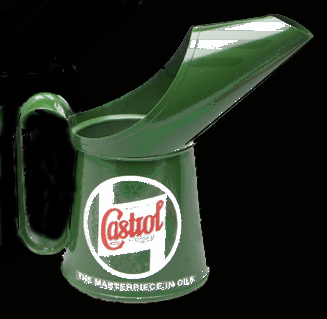 By far the most popular oil was Wakefield Castrol, usually XL grade but occasionally R. It was stored and dispensed in the same way as Mobiloil. Castrol's name (registered in 1909) stemmed from the fact that castor oil was added to the product to improve its performance. The company which produced the oil was the Wakefield Oil Company originally of Cheapside, London founded by Charles Wakefield in 1899.
Initially Ariel House had four hand cranked petrol pumps under the verandah. As business increased, the small grass areas and rose arbours disappeared and two narrow islands appeared centrally on the runways. The one facing Hull Road had four electric Wayne pumps for the most popular brands, whilst the other island, facing Green Dykes Lane, had two of the original hand cranked pumps.
Before World War II, most petrol stations sold a variety of brands of fuel and they were not all petroleum. These are the six sold at Ariel House in the thirties.
ROP was distributed by Russian Oil Products Ltd, a company registered in the UK on the 23rd August 1924 to handle the products of the Naptha Syndicate of the the USSR which at that time controlled 40% of all proven oil reserves. It had terminals at Avonmouth and Grangemouth from whence the petrol went by rail and road to the petrol retailers.
Business prospered despite a complete embargo on Russian oil products imposed in 1933 due to friction between the UK government and the Stalinist regime. Great diplomacy exhibited by ROP executives enabled them to circumvent the ban. However, by the mid thirties, business began to decline due to the lack of product caused by the increasing demands of Russian industry for fuel.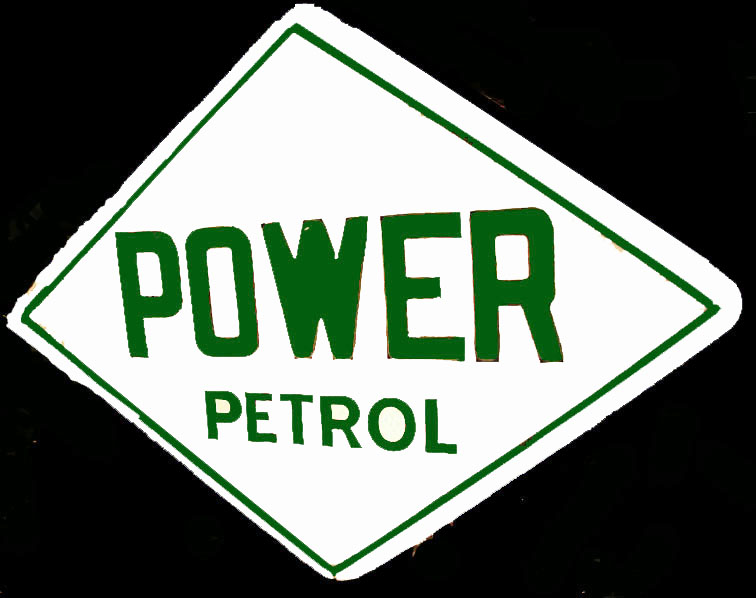 Power was distributed by a company of the same name founded in 1922 to deal in Russian oil products. This company was taken over in 1924 by the Medway Oil and Storage Company whose headquarters were at the Isle of Grain (where they had a tanks farm and oil refinery). In 1934 Shell-Mex acquired Medway and continued to market petrol under the Power brand name.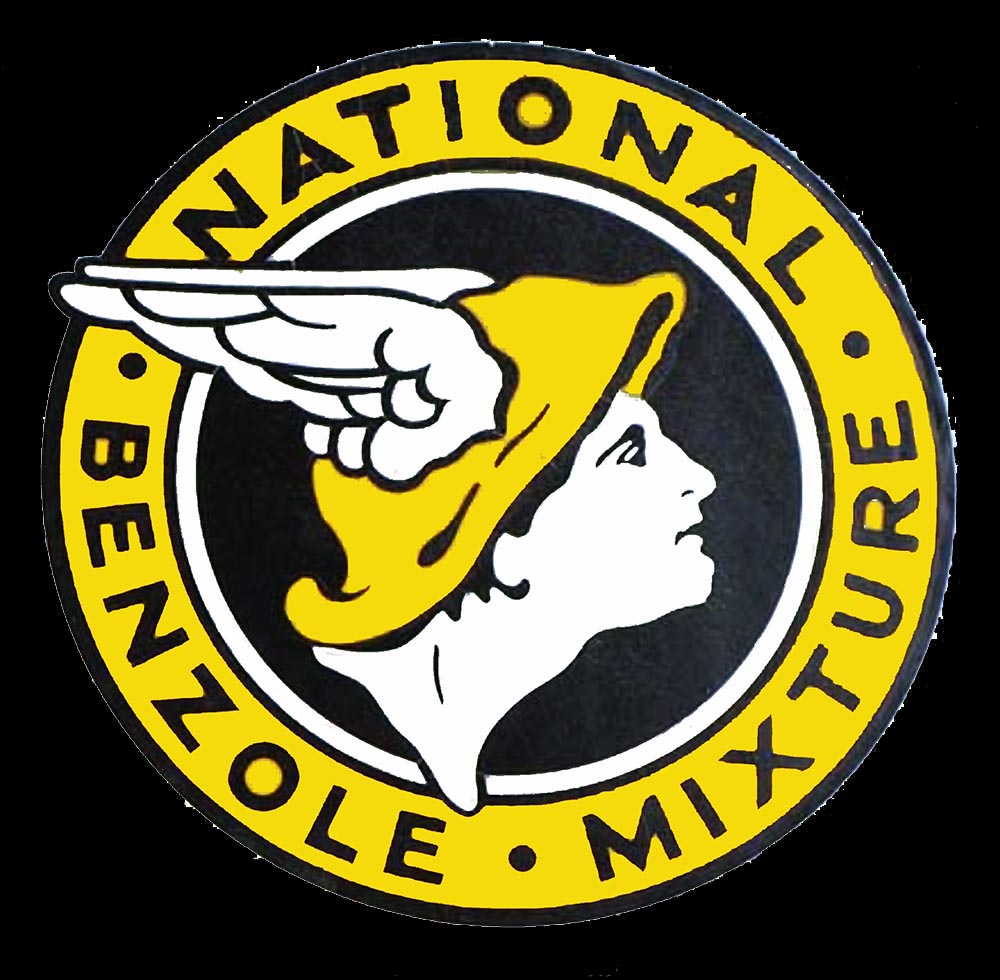 National Benzole began life in 1919 selling pure benzole (a product formed from coal shale). Its fortune was greatly enhanced by a Rolls Royce 40/50HP fuelled by National Benzole winning the RAC Dewar Trophy (a 10,000 mile reliability trial) in 1920. However, many motorists felt it was a little strong for the average engine and so from 1922 it was sold as a 50-50 mix of petrol and benzole. In the late 1950s, benzole was deemed hazardous to health and its incorporation in fuels ended.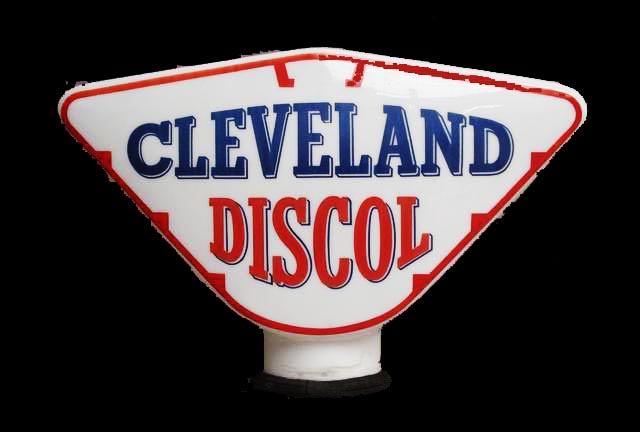 Cleveland Petrols was the trademark of the Petroleum Storage and Finance Corporation after its takeover of the Cleveland Petroleum Product Company in 1928. Cleveland Discol, a mix of petroleum and ethanol (alcohol) was introduced in 1934 as a high octane fuel. The ethanol was obtained from the Distillers Co Ltd whose trademark was Discol – which explains the fuel's name.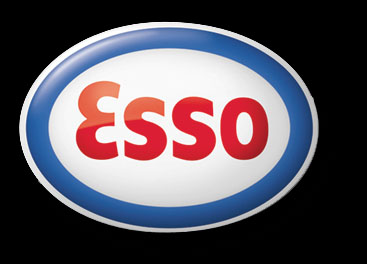 Esso is a brand name best known for its post World War II catchphrase "Put a tiger in your tank".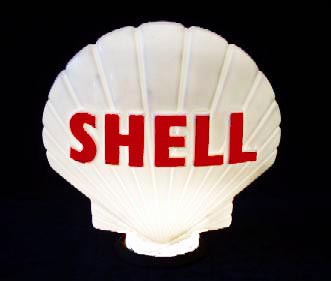 In 1833 Marcus Samuel, antique dealer, decided to hopefully increase business by selling oriental shells (then fashionable as ornamentation).
The business prospered and grew in scope such that by the time his two sons, Marcus Junior and Sam took over, they were exporting machinery, textiles and tools to Japan; the ships returning with rice, silk, china and copperware.
Then on a buying trip to Japan, Marcus Junior became intrigued with the oil exports leaving Baku, Russia (now Azerbaijan). This eventually led him and brother Sam, to order a fleet of oil tankers to transport oil from Baku to the UK. The first of these, the Muresc, passed through the Suez Canal in 1892. This new business was called The Tank Syndicate but it was changed to Shell Transport and Trading Company in 1897. In 1904 the pectin (scallop shell) became Shell's logo and has remained, although it has gone through a few design changes.
Whilst searching for new sources of oil in Borneo, Shell found itself in competition with Royal Dutch Petroleum. It was decided by both parties in 1907 that a merger would be in their best interest and Royal Dutch Shell was formed. It remains a major force in the petroleum industry.
Throughout the thirties CandL's business grew but by 1938 Regge had had enough of working six days a week in King's Square and then at Ariel House on Sunday (its busiest day). So he bought a plot of land on Newland Park and in Easter 1939 Ariel House was sold to brother Eric. Regge and family moved to temporary accommodation whilst the new house was built. All did not go to plan but that is another story.
Walmgate, York
34, Walmgate was the first shop CandL ever had. They began renting it in 1925 from John Mawson, corn merchant, with premises on the opposite side of Walmgate and a little closer to Foss Bridge. It was not until the late 1940s that CandL bought the property and in all that time the rent of £1 per week never rose.
On the ground floor front was the shop and to the rear the "battery room" where customers' 2 volt accumulators for their radios were charged en masse. Above the shop was the "wireless" demonstration room and to the rear of it Regge and "Queenie's" dining/living room. In the attic was the bedroom with a free-standing wire basket fire in the centre whose fumes hopefully went into the cone several feet above it and attached to a metal flue pipe going straight up through the roof.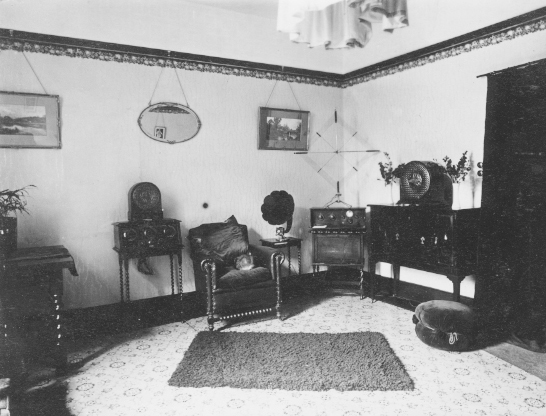 The wireless demonstration room (left) was furnished to give the impression of a domestic living room. On display are several cabinet wireless sets – examples of Pat's cabinet making skills. Also of interest is the large frame aerial in the corner of the room with a horn loudspeaker to its left.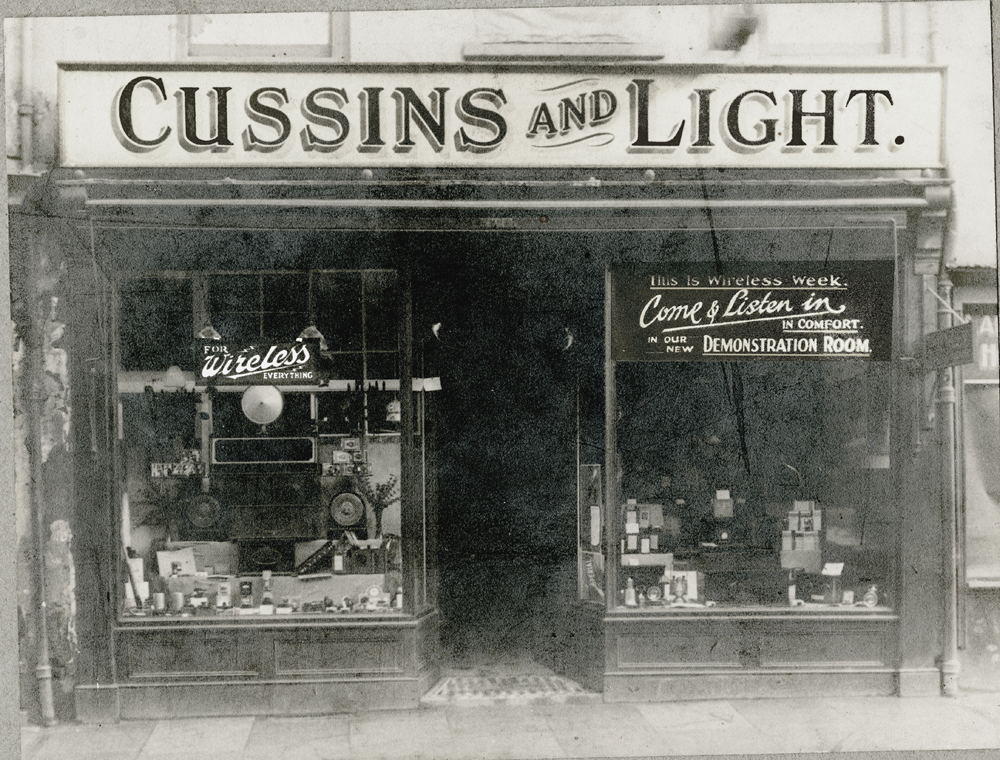 Initially motorcycles and wireless sets were sold side by side but by 1930 the motorcycles had all disappeared and the shop windows are 100% wireless.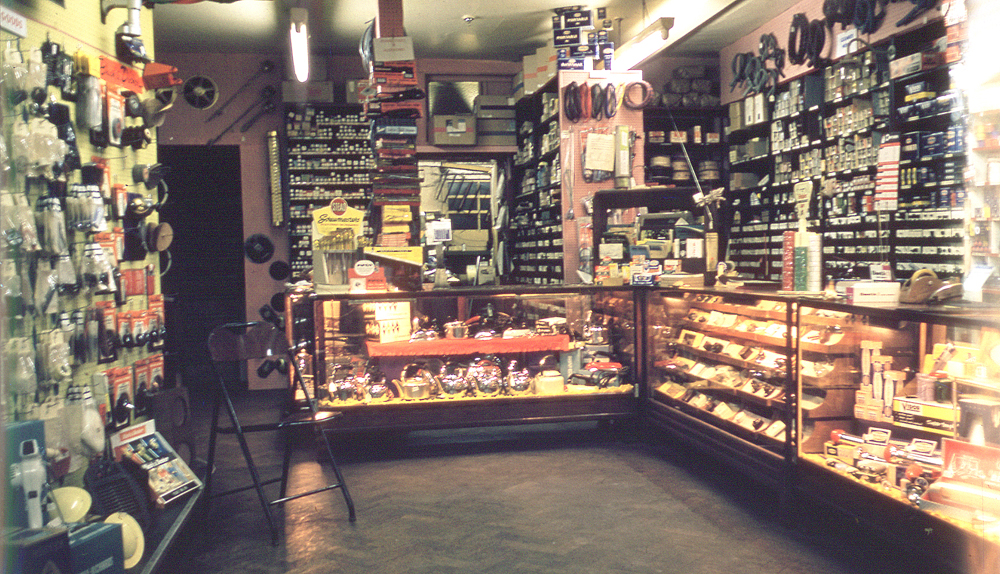 With the opening of the much larger and more central shop in King's Square the Walmgate shop had to take a back seat. It became a specialist service shop selling a huge range of spare parts and accessories (above) as well as second-hand items and niche market items like the Eddystone communications receiver and the AVO multi-meters.
In the 50s it added hi-fi separates to its product list and the first floor became a hi-fi studio selling brands like Leak, Quad, BSR, Richard Allan, Wharfedale, Goodmans, Garrard, Connoisseur, Goldring, Lenco, Tripletone and Lowther.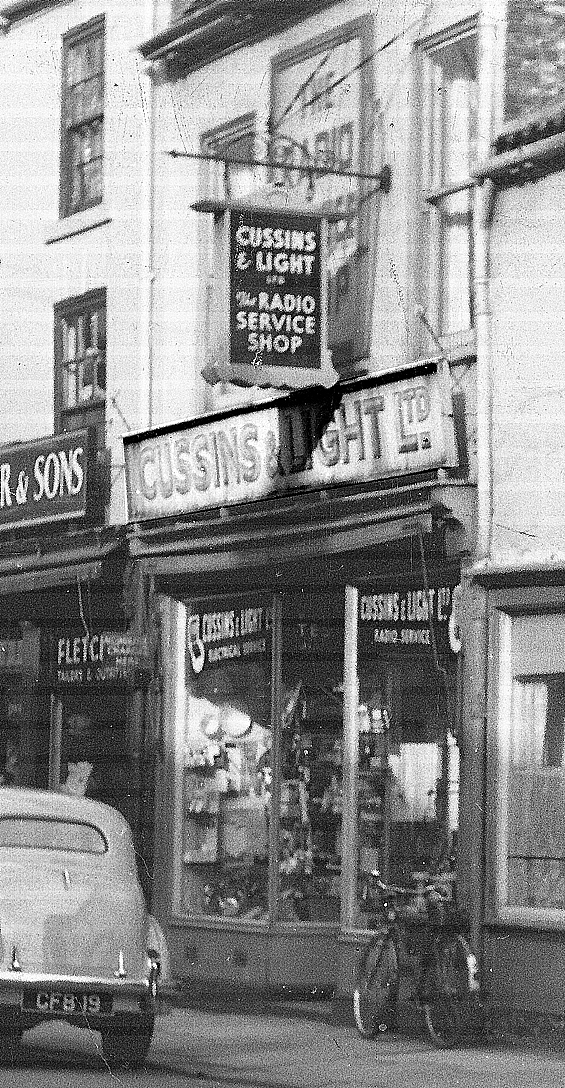 In 1959, No 34, which had remained almost untouched apart from the odd lick of paint and sign change for nearly 30 years, was finally given a facelift with the new shop front. With the introduction of "First Class Returns" CandL refurbished products in the 1980s, business took a leap forward.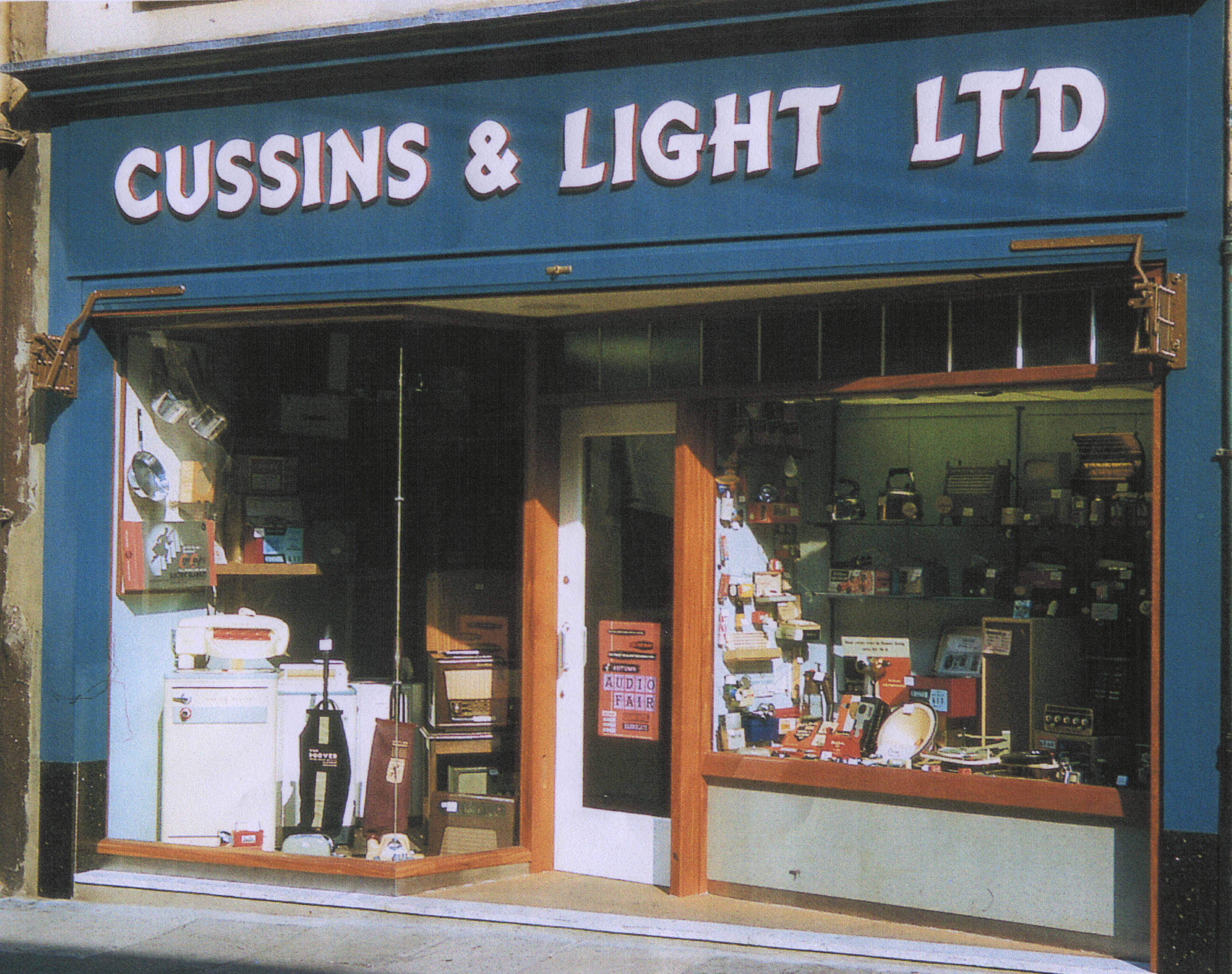 Whilst the changes to the fabric of 34 Walmgate over the years has been minor, great changes have taken place all around. Just after the end of World War II the service department just behind 34 was demolished and replaced with a large electrical appliance repair and general engineering unit. A building nearby which had been used by a local fish merchant was knocked down and replaced with a 4 van garage with radio service department above.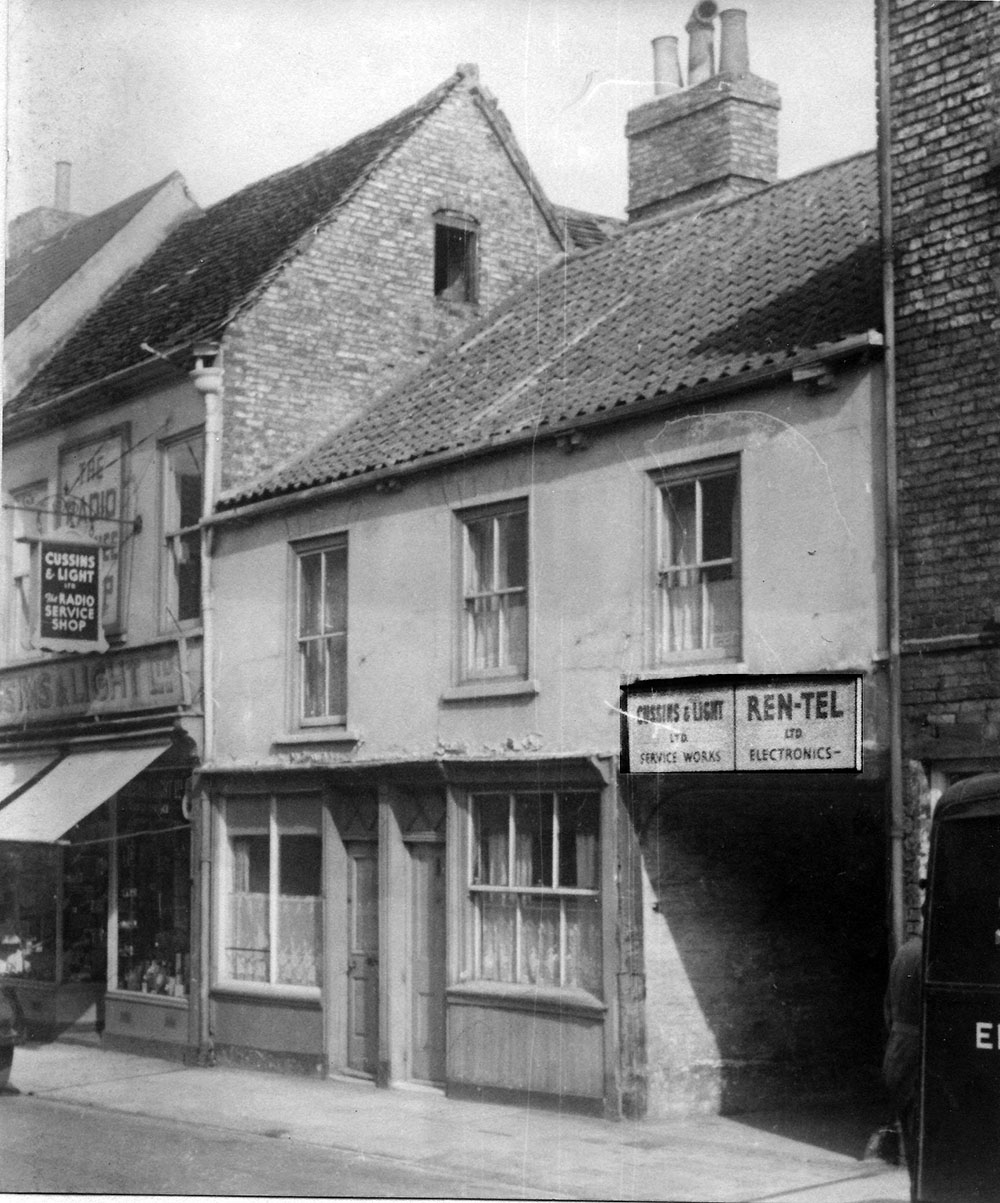 In 1955 36 and 38 Walmgate were demolished to form car parking space and give better access to CandL property behind the shop. In the same year Roper's Malton Kiln at the bottom of the yard was bought and Denys and Ron were charged with converting it into a radio/tv service department and store for electrical contracting stock and the larger tv and electrical appliance products. It became operational in 1956.
In 1970 CandL added 26, 28 and 30 Walmgate to their property portfolio.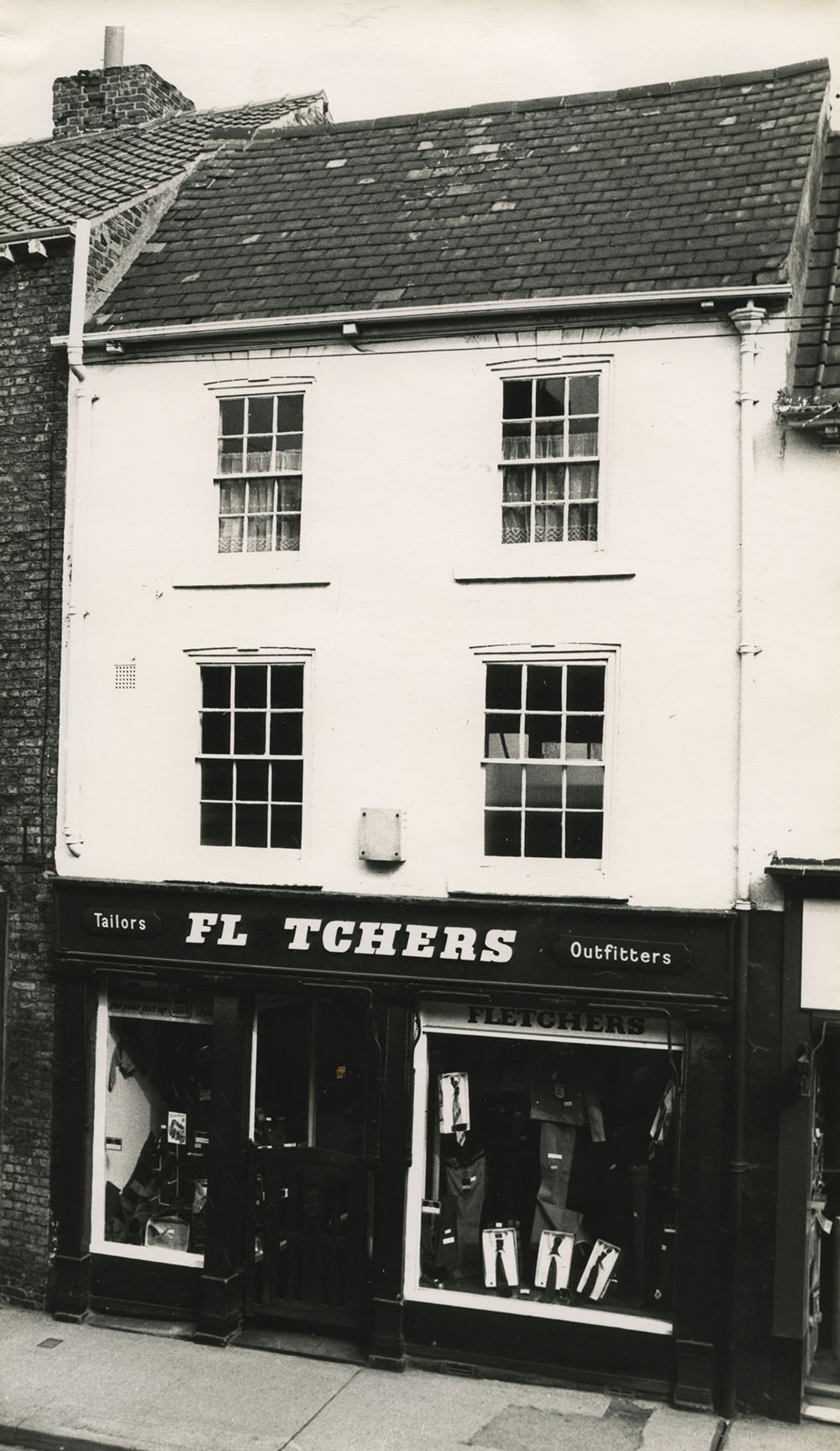 In 1974, CandL bought the business of JT Fletcher & Sons, gents outfitters and that included their shop, 32, Walmgate.
Sometime later, they bought a carpentry workshop and woodstore adjoining the CandL Maltings building. These were demolished and replaced by a 6,000 sq ft single span building, in which to store electrical appliances and a petrol station canopy to shelter the van fleet.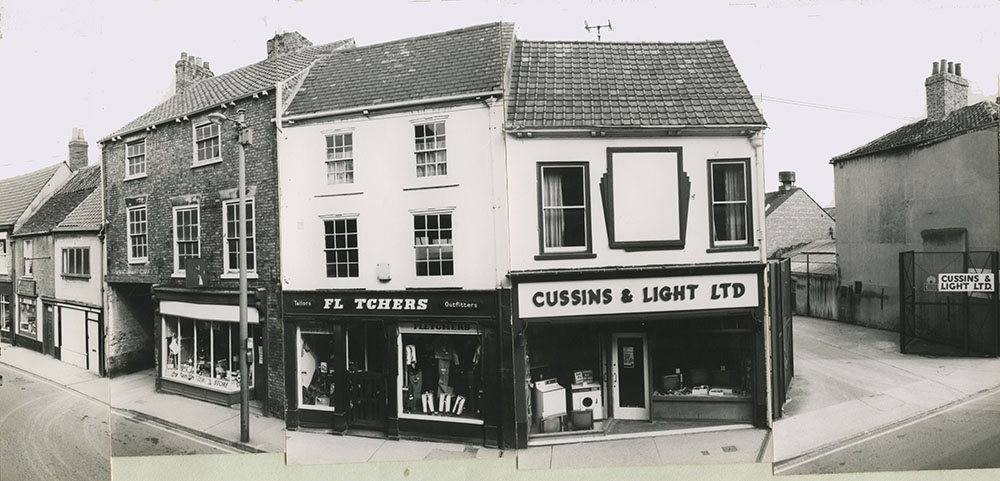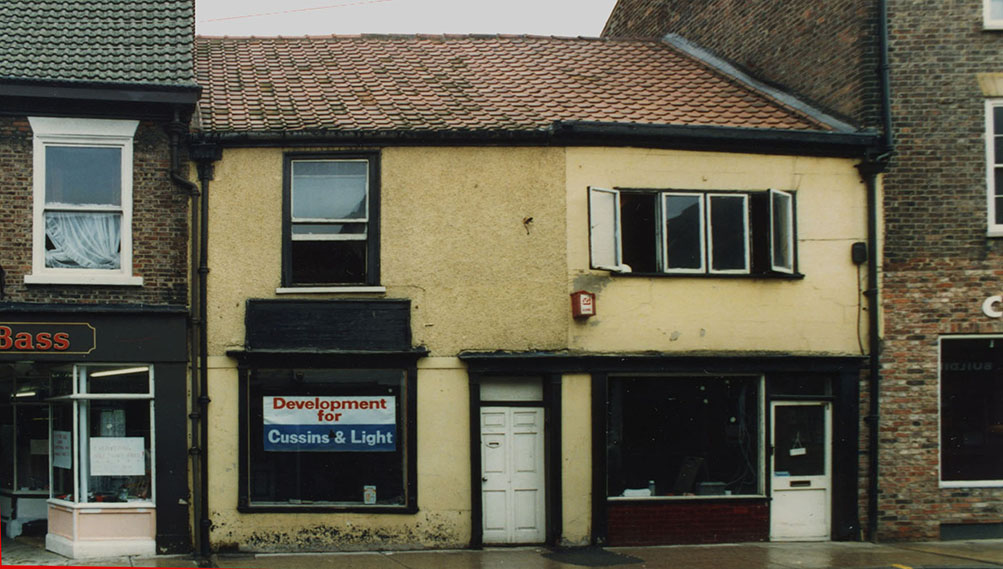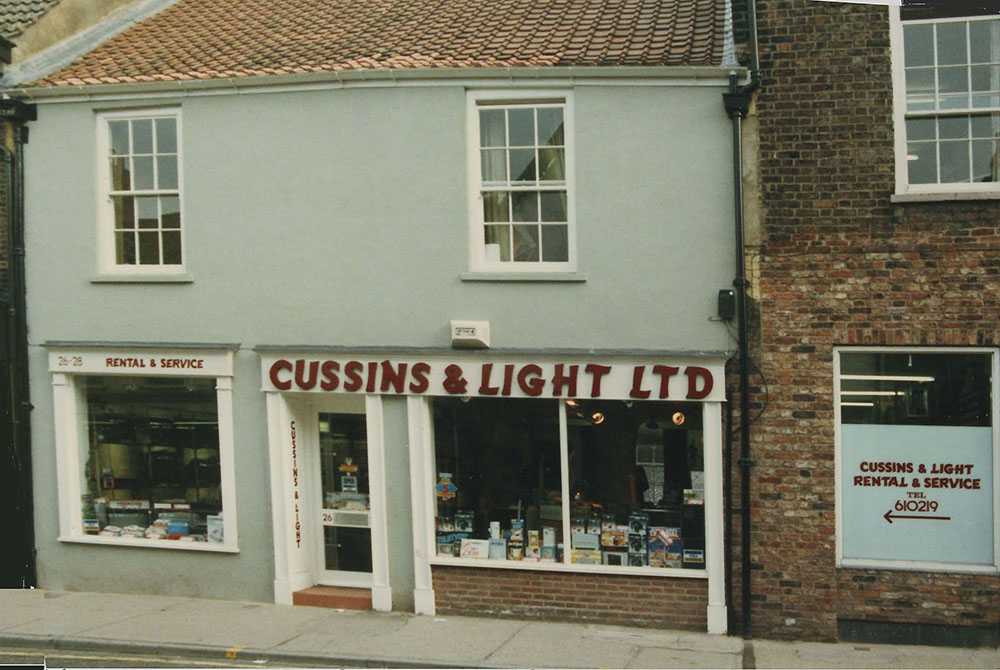 There were no subsequent additions and the Walmgate site stretching around 85 yards from street to River Foss and covering approximately ¾ acres is now part of Eborlight (the other half of the original Cussins & Light). There was however a lot of work put into renovating 26-28 as the before and after pictures show. In addition to re-styling the exterior, the interior was gutted leaving single open areas on the ground and first floors.
Kings Square, York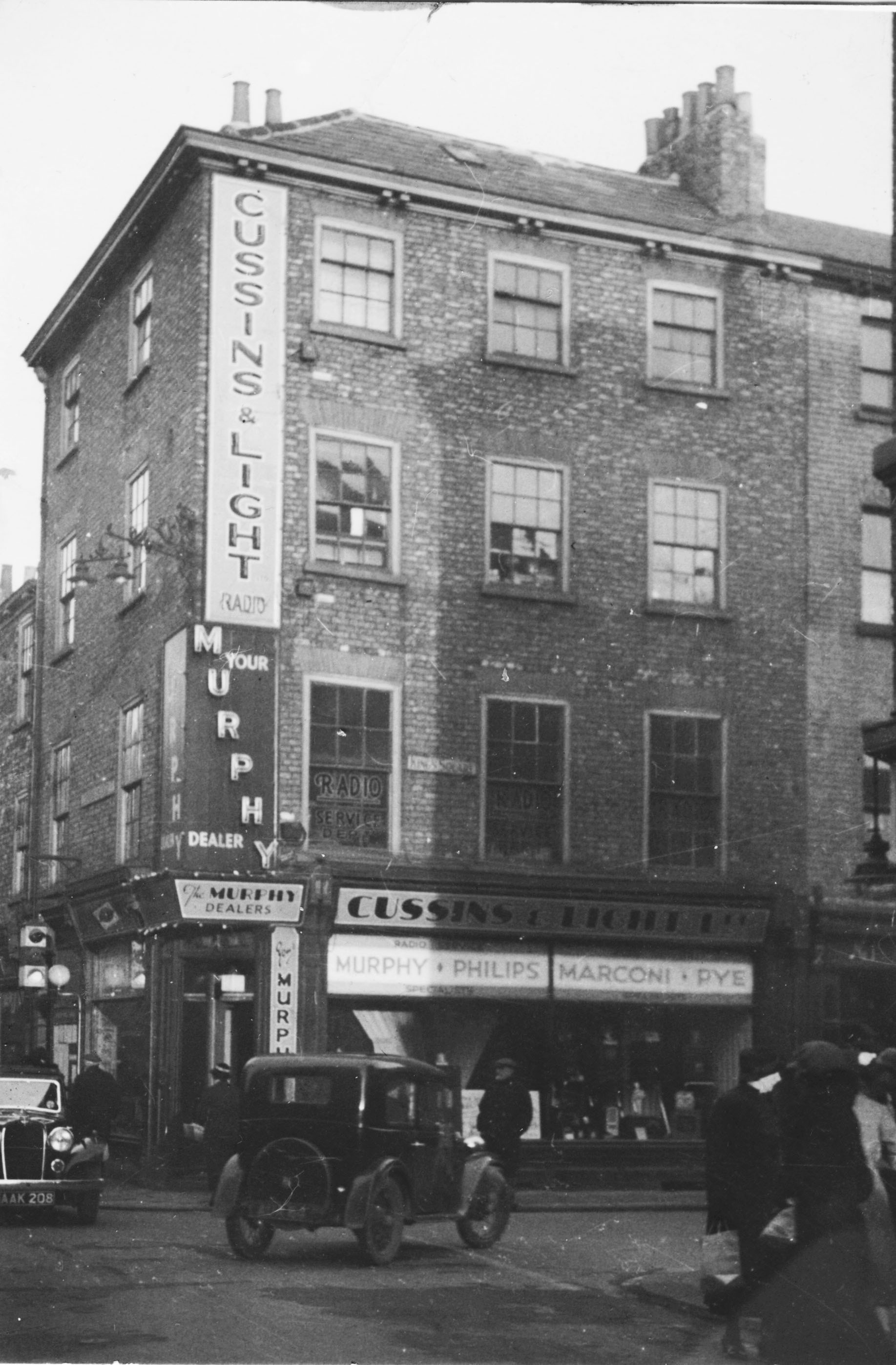 In 1934 Frank Murphy, the founder of Murphy Radio, told Regge that CandL could become the sole Murphy dealers in York if they would move/expand to the centre of York. After much searching they decided on 1, King's Square. It wasn't exactly central but you could see Parliament Street, where a large open air market was held, from its entrance. Most importantly it was affordable, just, and Frank Murphy decided it satisfied his conditions.
After a good internal spit and polish, a quick exterior paint and the addition of two large signs on the corner (which were visible from the market) the new CandL showrooms opened for business.
Business boomed and soon to create more showroom space the service department, which had been constructed on the first floor, was moved to a new home formed by knocking four lock-up garages situated behind Walmgate shop into one large space.
Two years later, in 1936, CandL could afford a new, contemporary shopfront for their King's Square showrooms and to replace the two large signs stretching from first to third floor with neon lit ones.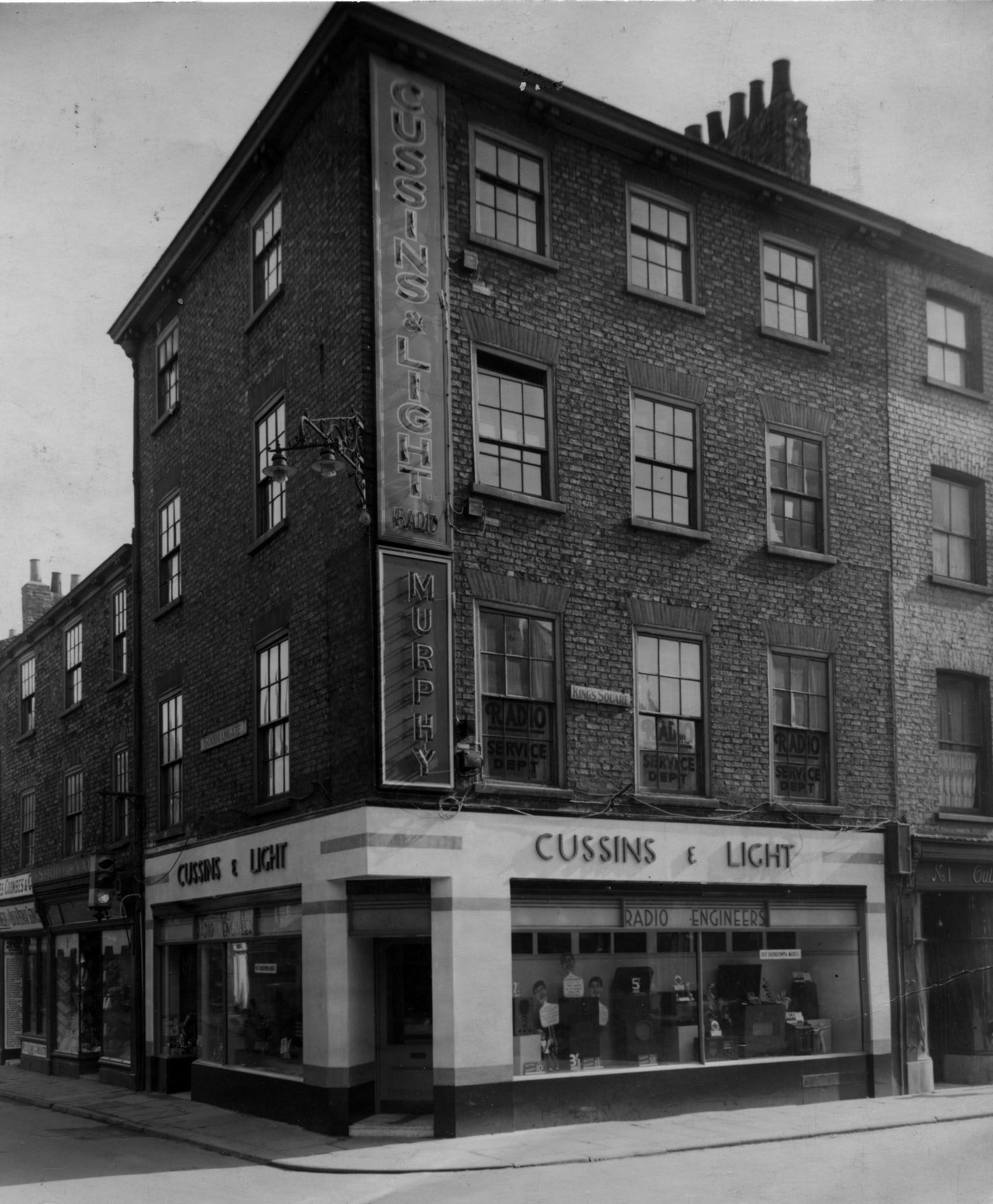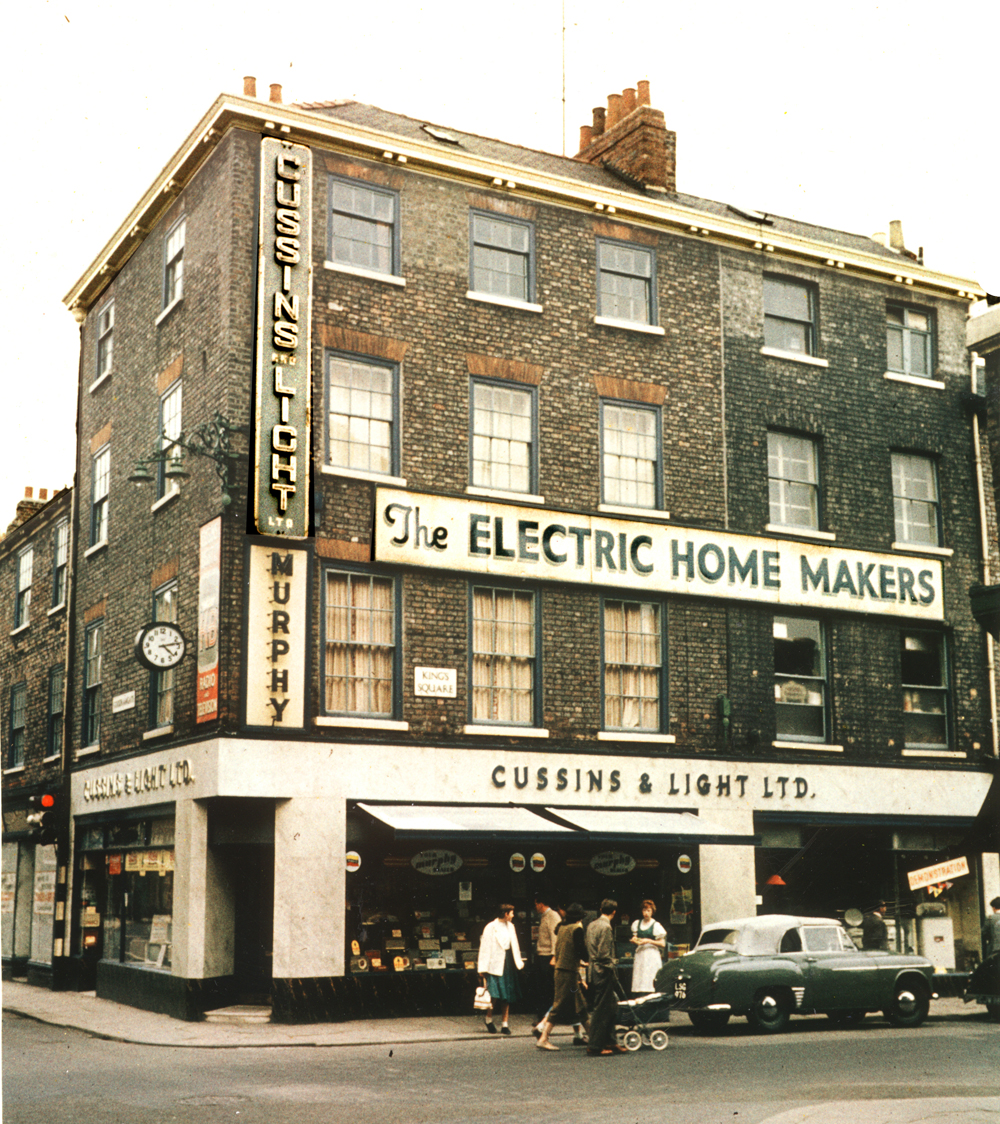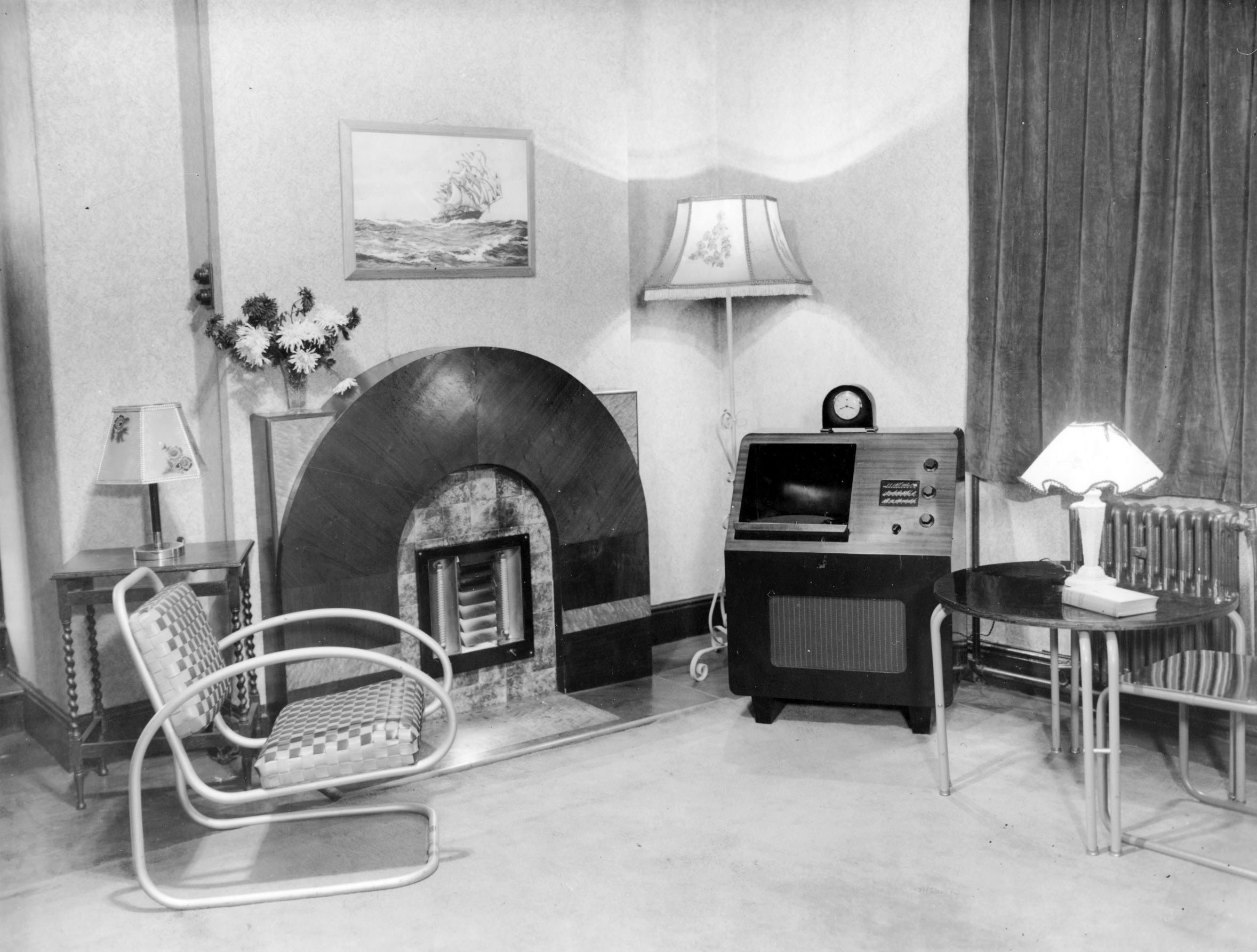 A first floor showroom in King's Square shop as of 1946. The decor is pre-war dating back to the 1936 update of the shop. (The electric fire is now the focal point of the nostalgia corner in CandL's current headquarters.) The Murphy A102R radiogram was introduced in 1946 and sold for £40 + £8 17s. 9d. purchase tax.

By 1938 with CandL stocking more and more electrical appliances, including Horton washers they were importing from the USA, yet more showroom space was required. Fortuitously the shop next door to CandL came up for sale. Although a separate building its style exactly matched that of 1 King's Square so digging deep into their pockets, Regge and Pat bought it. The two soon became one with yet another shopfront and large openings in the party wall to enable circulation.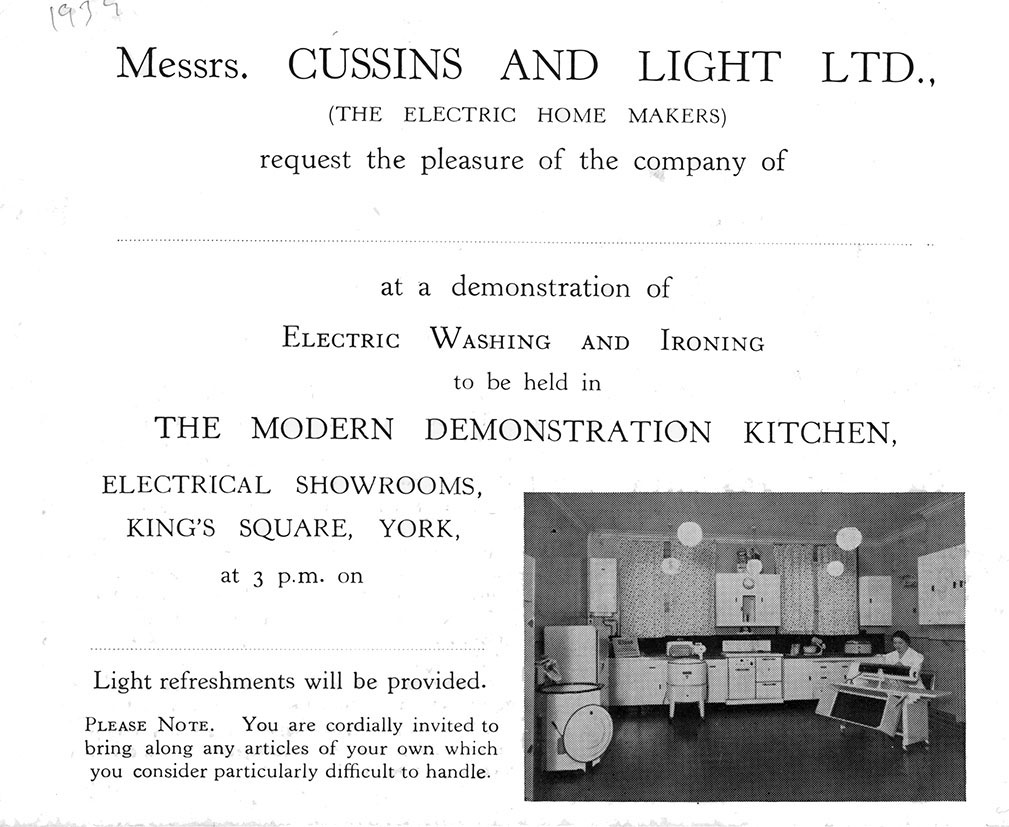 The photo on this invitation to one of the regular demonstrations of Horton washers and rotary ironer, with free refreshments, shows the first floor demonstration kitchen in the King's Square shop in 1939. From left to right there is a Horton "de-luxe" washer, a "standard" Horton washer, a built-in Canadian Moffat electric cooker, an electric food mixer and, being demonstrated, a Horton rotary ironer.
And this is how things remained externally for the next twenty years. Internally things were moved around to cope with public demand for different products but the five floors (there is a substantial basement) were always fully occupied.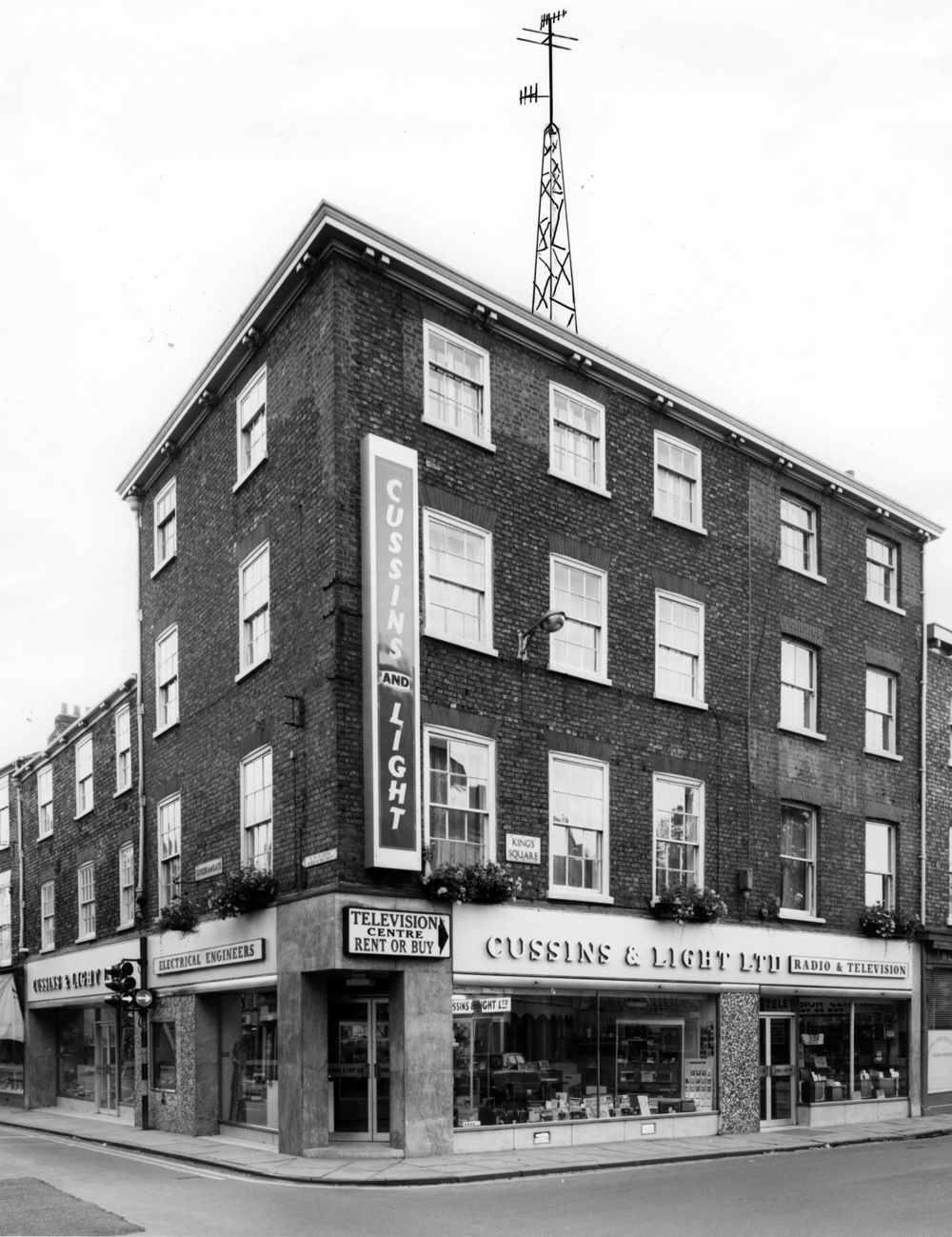 Television in the fifties was a huge expanding market, there was also a substantial increase in the number and variety of electrical appliances, large and small, for sale. So guess what? The King's Square showrooms were bursting at the seams again. Yet again, as luck would have it, two adjacent properties, this time on the Goodramgate side of CandL came up for sale. They were quickly snapped up by CandL in 1958 and a major redevelopment of the whole site began. Thankfully business continued unabated amongst all the bricks and rubble. The picture, taken in 1971, shows the end result. The building then remained unchanged externally until it was sold after CandL ceased retailing in 1986.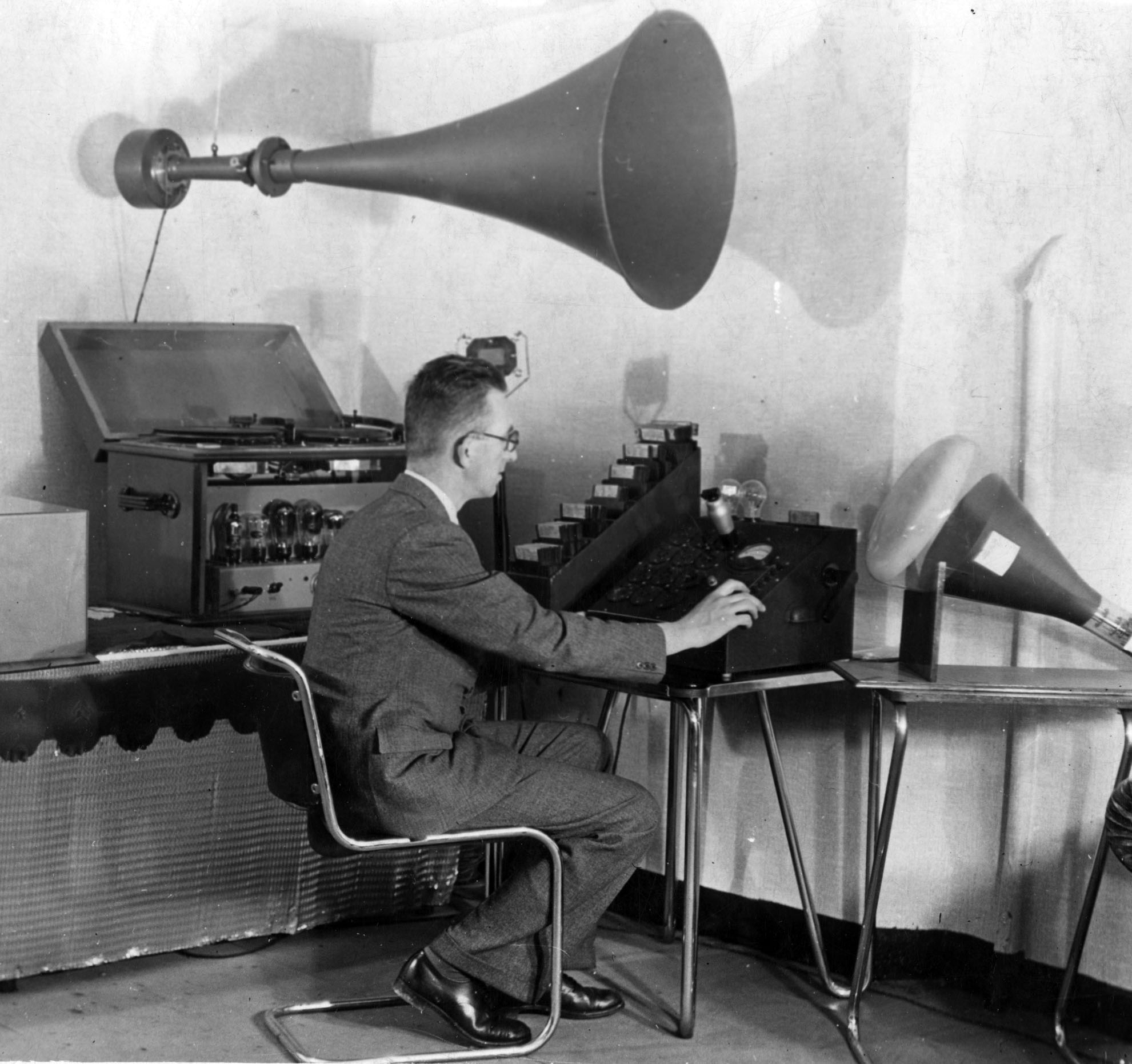 This picture of Regge in King's Square around 1935 is a bit of a "set piece" but it illustrates a lot of items which are long-gone. The tubular, chromed chair with black leather seat and matching table were high fashion at the time. Regge is operating a Mullard valve tester. You plugged your valve into the appropriate socket (there were many different ones), selected the relevant punched card (in the file to the left of the tester) and switched on. The tester would then indicate the state of your valve.
The cathode ray tube to the right of the picture was from an early television set. You can tell from its length that a very deep cabinet would be needed to house it, making it impractical for use in most living rooms.
Murphy had an ingenious solution.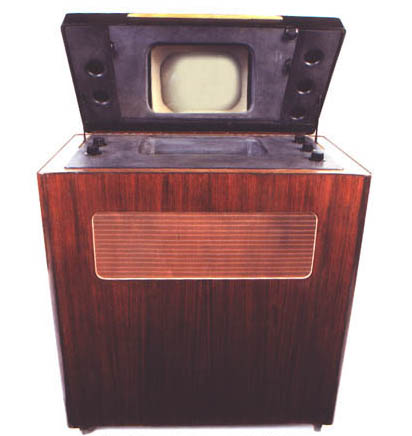 They mounted the CRT vertically in a floor standing cabinet with a lid incorporating a large mirror. You lifted the lid to 45° and viewed the picture via the mirror. See picture to the left.
Above Regge's head is a horn loudspeaker used by CandL for outdoor public address work. They had a life span of around 40 years – almost unheard of in the field of electronics. To the left of the picture is a public address console comprising two record turntables and power amplifier. Its valves are lined up in full view, mainly to help them keep cool.
Selby
The business of R Gotch in Selby was started in 1920 and by the late 1930s Bob Gotch was searching for larger premises for his expanding business and found them at one end of the market place.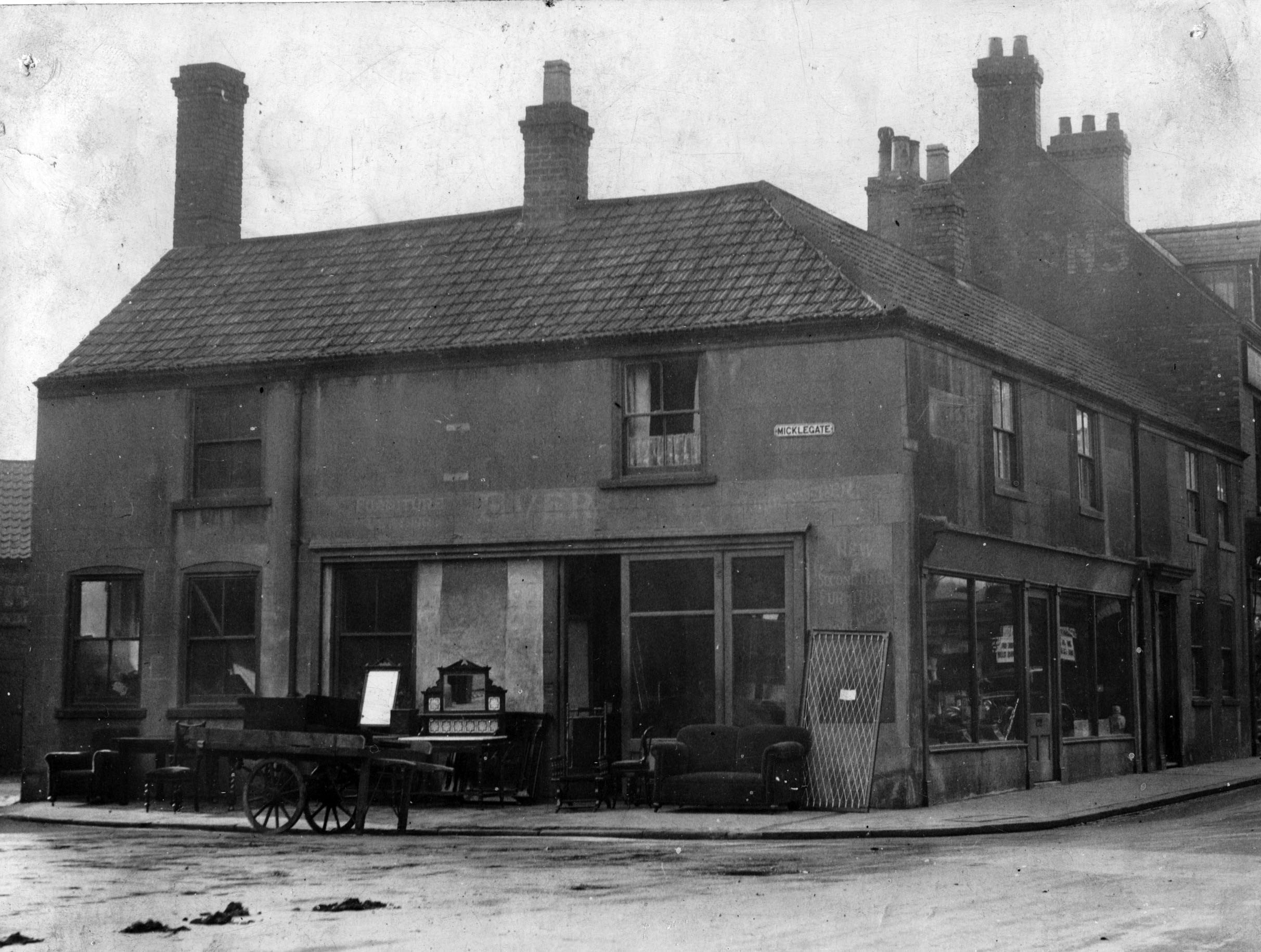 Before he took over the premises they had been occupied by a "new and second-hand furniture and upholstery" dealer. It was in a pretty dismal state.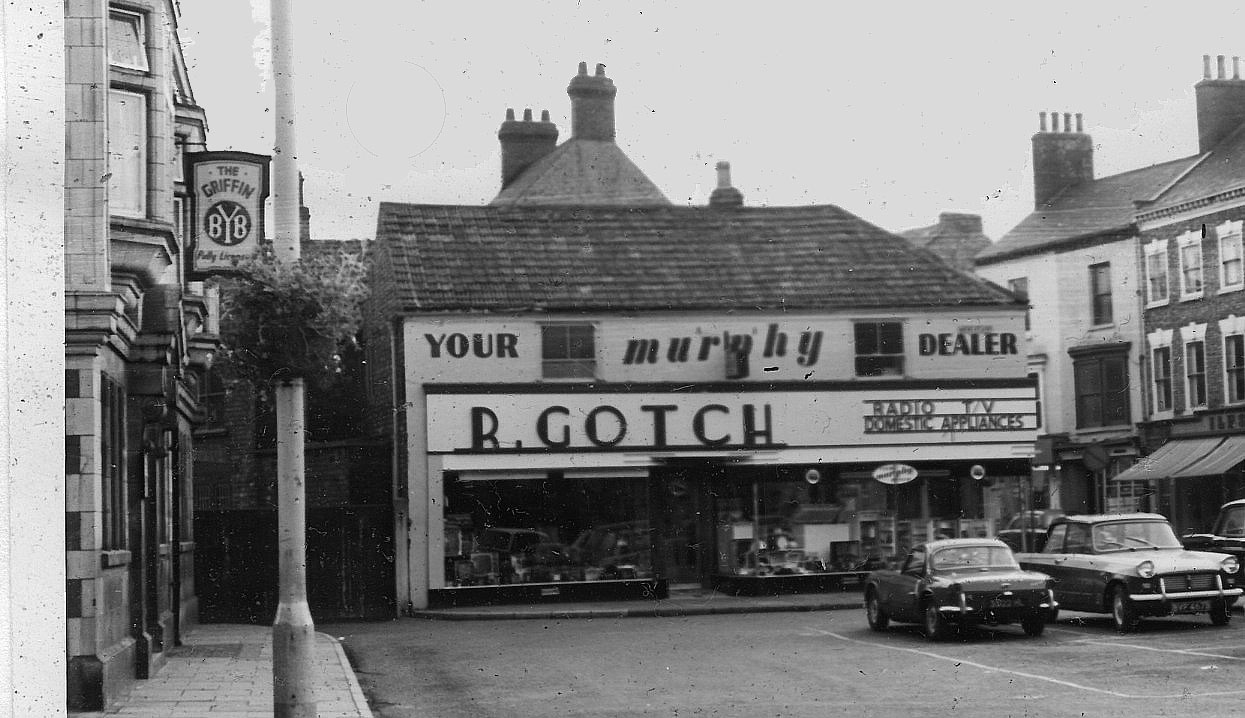 Bob Gotch supervised a complete makeover in the late thirties converting a scruffy shop into a very smart showroom. It remained like this until CandL bought the business in 1967 and proceeded to carry out a major overhaul.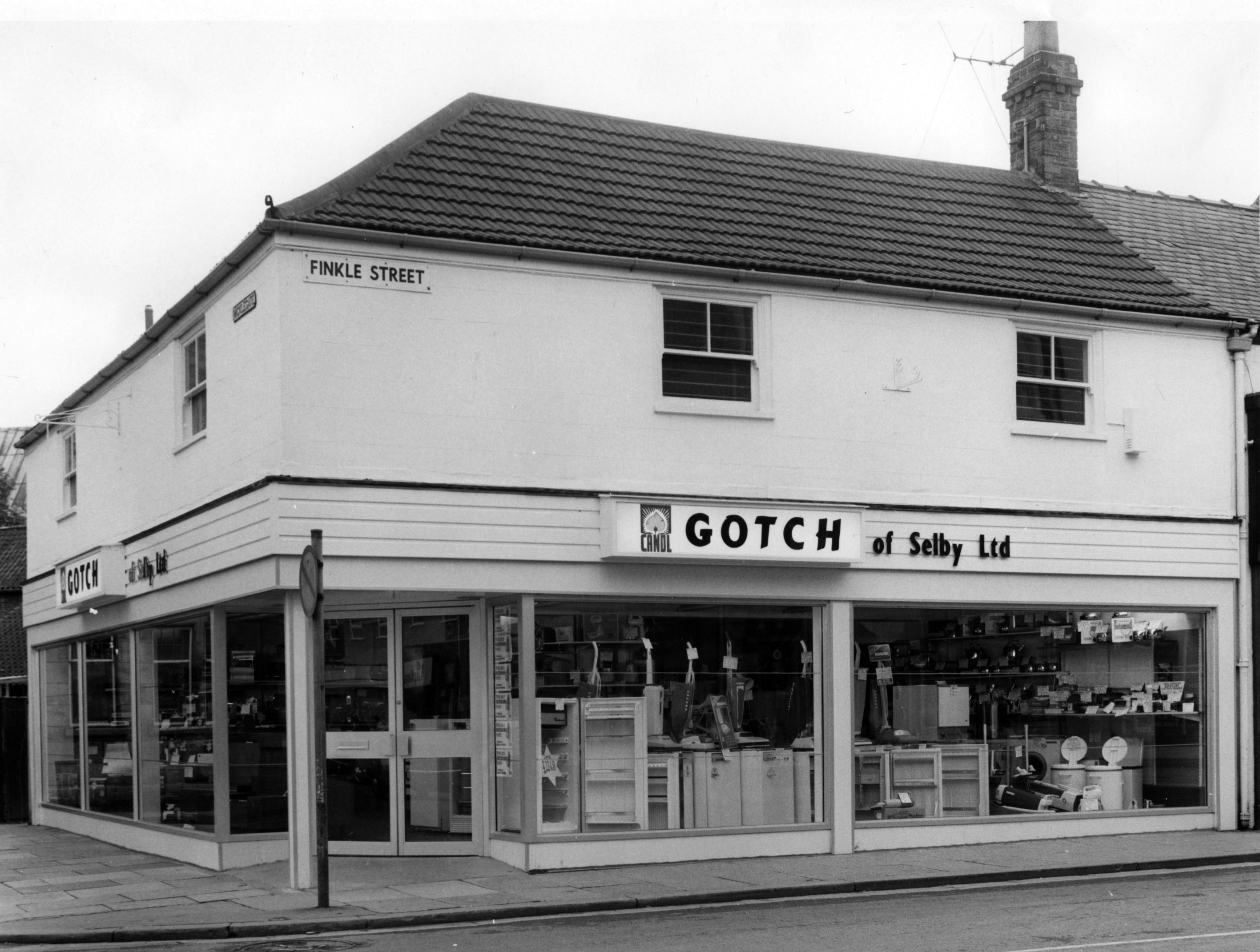 When Candl ceased retailing in 1986 the Gotch's shop was rented to two ex-CandL men, Clive Ankers and Philip Mosey, to continue the retail business in. Sometime later Clive rang up Denys to say that the owner of the shop adjoining Gotch's had been to see him. He was desperate to sell his shop and if a deal could be done that day the price would be very attractive. Clive added that if CandL did buy then he would like to rent it after it had been tidied up and a few walls knocked down to fully integrate it with Gotch's existing showroom. Denys had a quick word with Ron and then the pair of them shot over to inspect the shop and do the deal.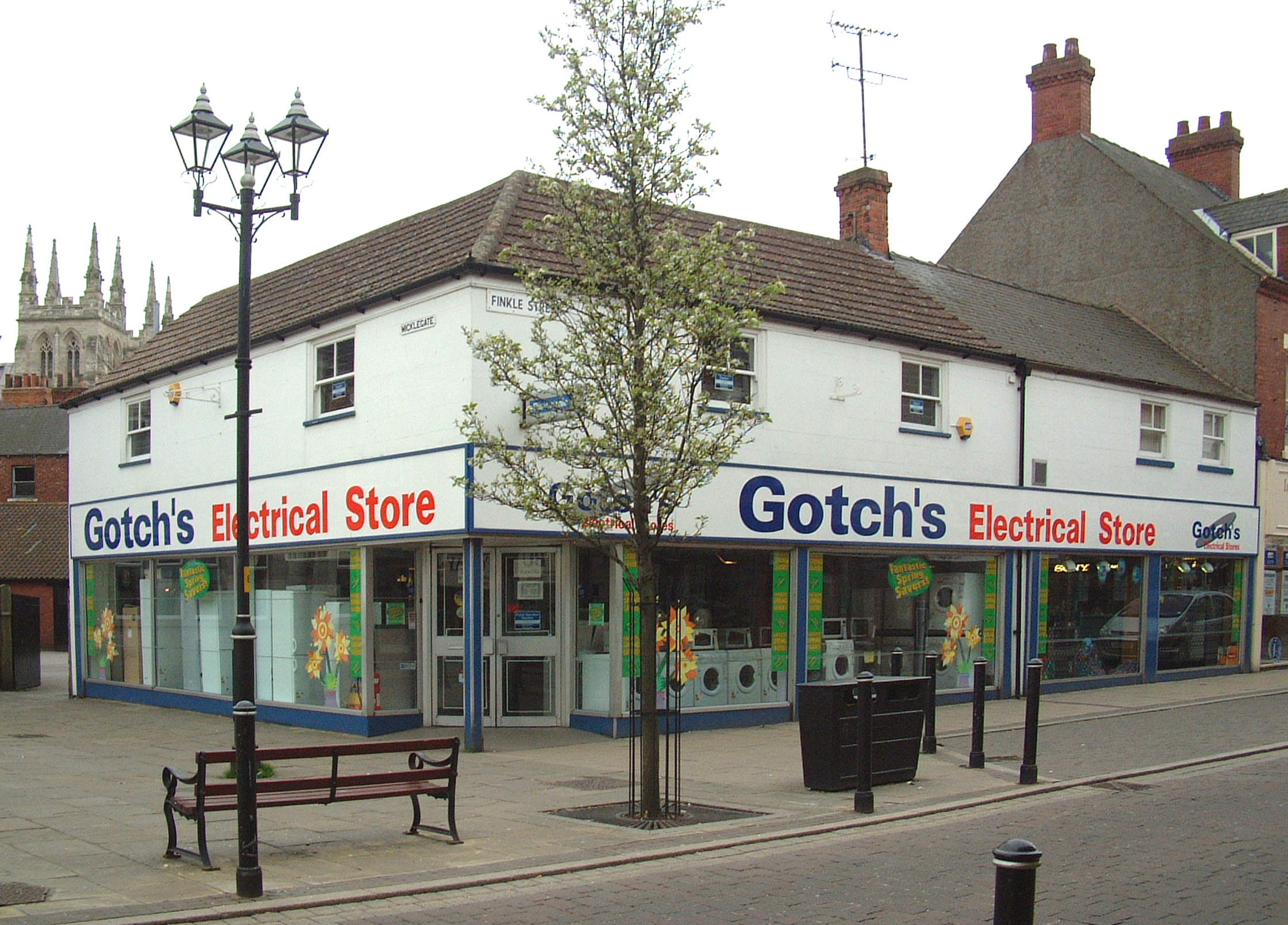 It was whilst working in the new property that Denys happened to look out of the window to see that a block of property, two shops with a suite of offices on the other side of the street was for sale. That soon became part of the CandL portfolio. The picture below taken two decades later in 2008 shows Paul giving one of the shops a lick of paint prior to a new tenant moving in.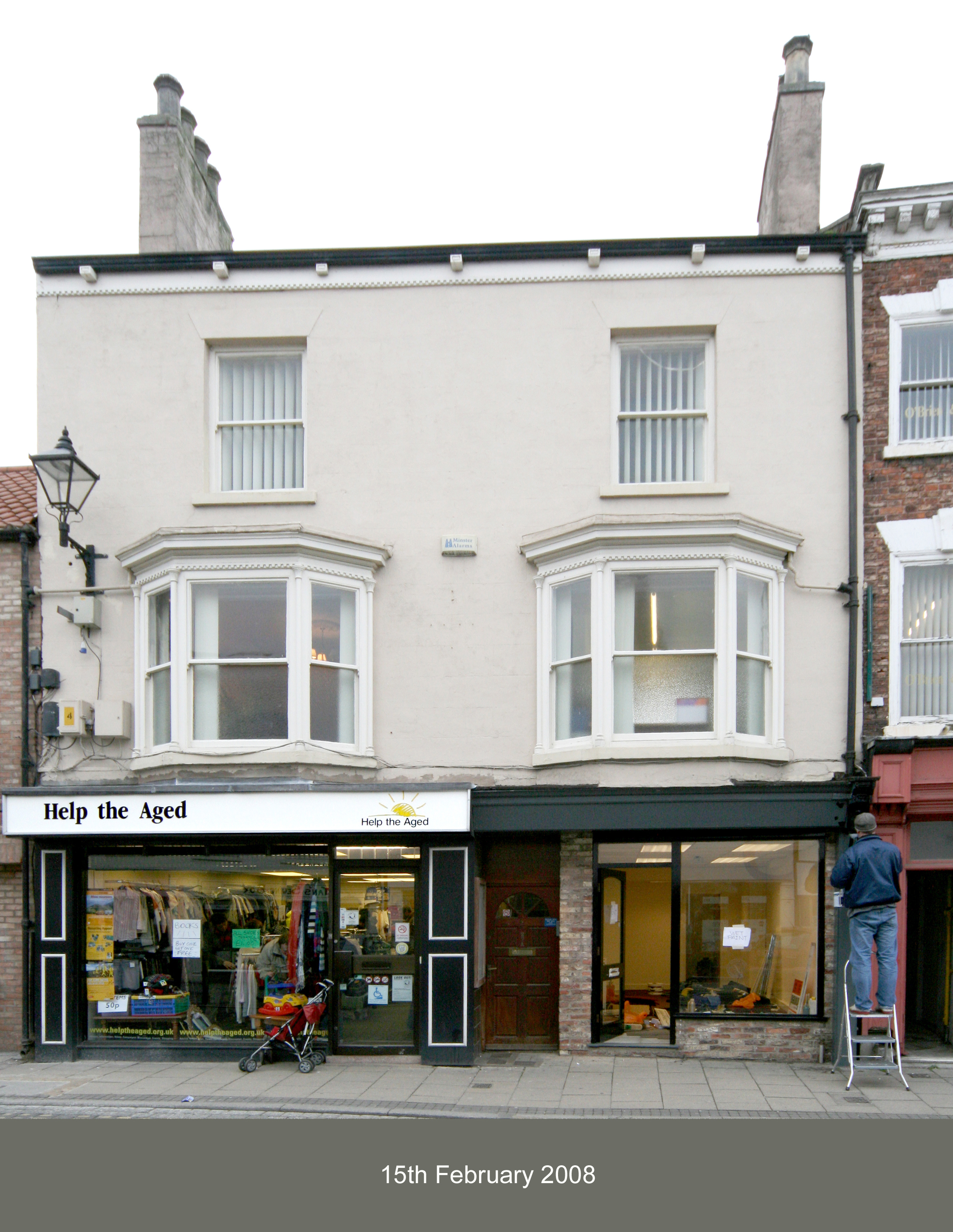 Terrington
In the early 1990s Paul decided to buy himself a house in York to be nearer the action; since birth he had lived in the family home in the country well away from the bright lights. He chose a house in Scott Street off Scarcroft Road. Over the next couple of years or so, he with the assistance of his mother and father, Vera and Denys, thoroughly modernized the place.
Then, just when tired parents thought they could relax, Paul announced he had found another property which could not only provide him with a house but also had a section which could become an office and workshop for CandL.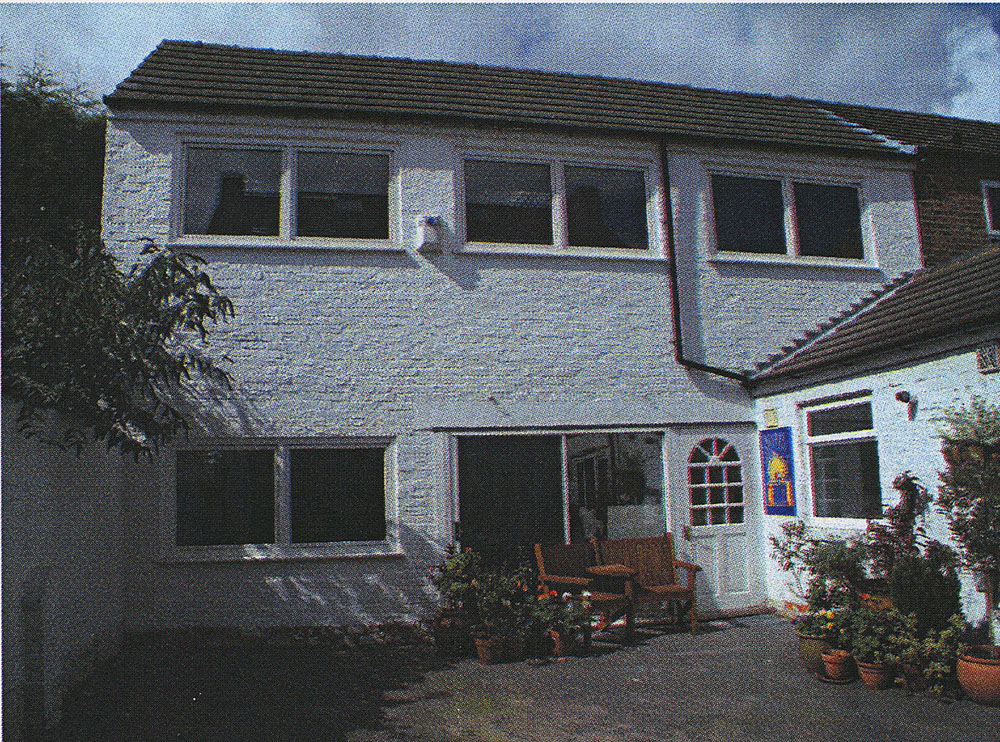 Since the split, CandL had been operating free-of-charge in an office and workshop which had become part of the Eborlight portfolio on the basis that when CandL found suitable premises, they would move out. This place was the Coach House, Custance Walk just off Nunnery Lane. So back to work everyone. It was quite a mammoth task to sort out the building and transfer all CandL's accoutrements into their new home.
Then, just when everything was settled, Paul calmly announced there had to be another move. His new wife, a GP, had to live near her Surgery. He had found a suitable place but it did require some work before they could move in. What an understatement! Paul gave his father instructions on how to get to the place so that he could give it the once-over. Denys spent the whole afternoon searching and eventually gave up and went back to Paul to seek better guidance as to where the place was.

Photo taken by Denys on his way home from viewing the property, whose roof can just be seen to the left of his car.
On his second attempt, Denys had success. The place had once been part of the Castle Howard Estate. Building had begun in about 1850 and over the next century it had been frequently modified with bits added and other parts removed as its use changed from cowshed to grain storage, forge and workshop. Then in the middle of the 20th century it was seemingly abandoned and left to decay.
By the 1990s most observers would have said it was beyond rescue. Not Mr & Mrs Geraghty who had recently bought it together with a chunk of surrounding farmland. They had all the stone walls rebuilt and a new roof erected then suddenly stopped work on the barn and began restoring the nearby farmhouse. It was at this point that Paul offered to buy it. The price and exact boundary were quickly agreed and the matter handed over to the "professionals" to produce all the necessary legal documents. It took them two years, mainly because they insisted on trying to relate the details given to them to the Ordnance Survey map which is very inaccurate.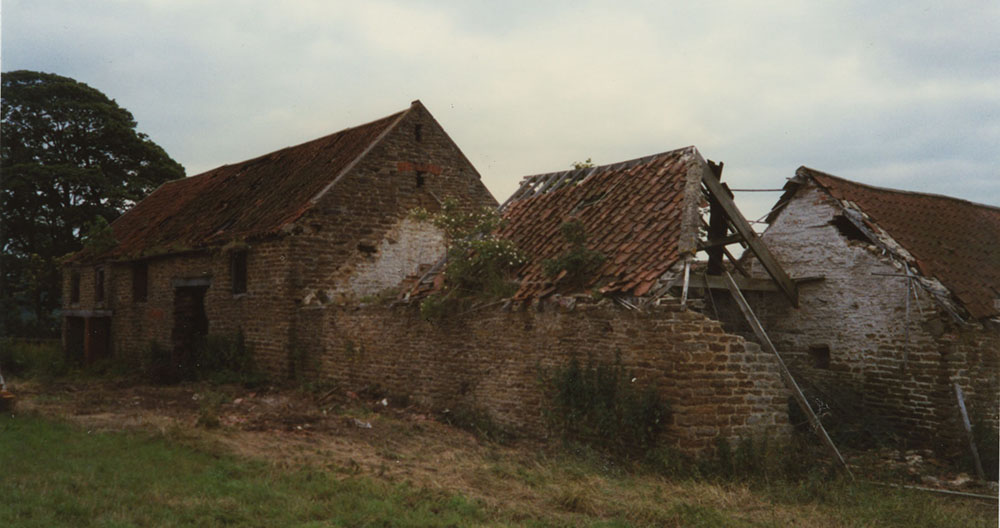 During this period Paul and Denys, with the permission of the Geraghtys, started investigating the site in detail, clearing the building of scrap iron from the forge, large quantities of stone from troughs and muck from the cowshed section and formulating a final layout. So by the time Paul legally purchased the property he could hand over detailed plans and specifications to the architect and builders.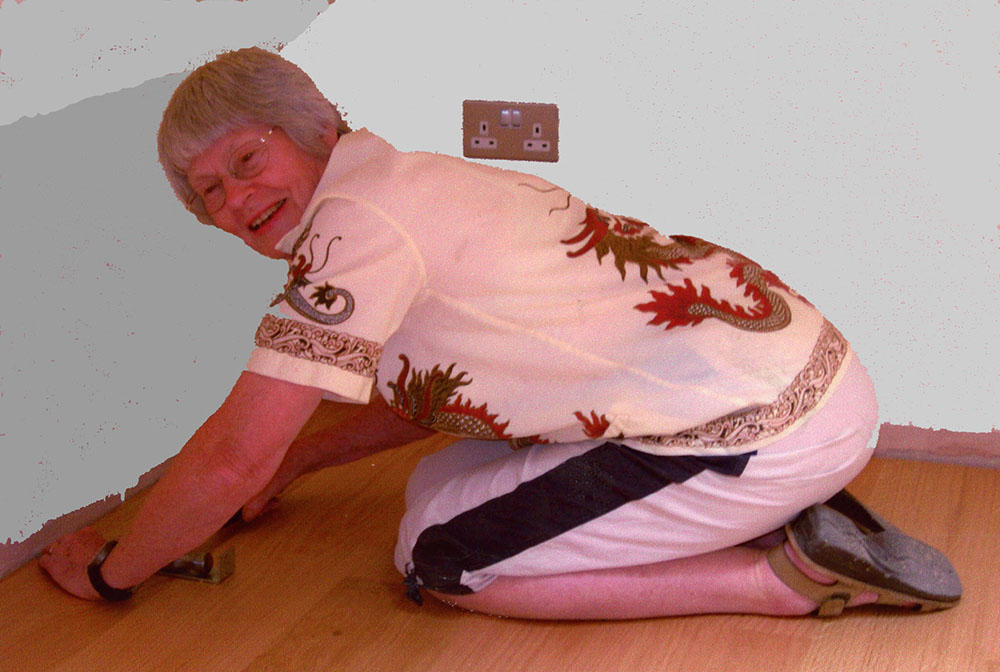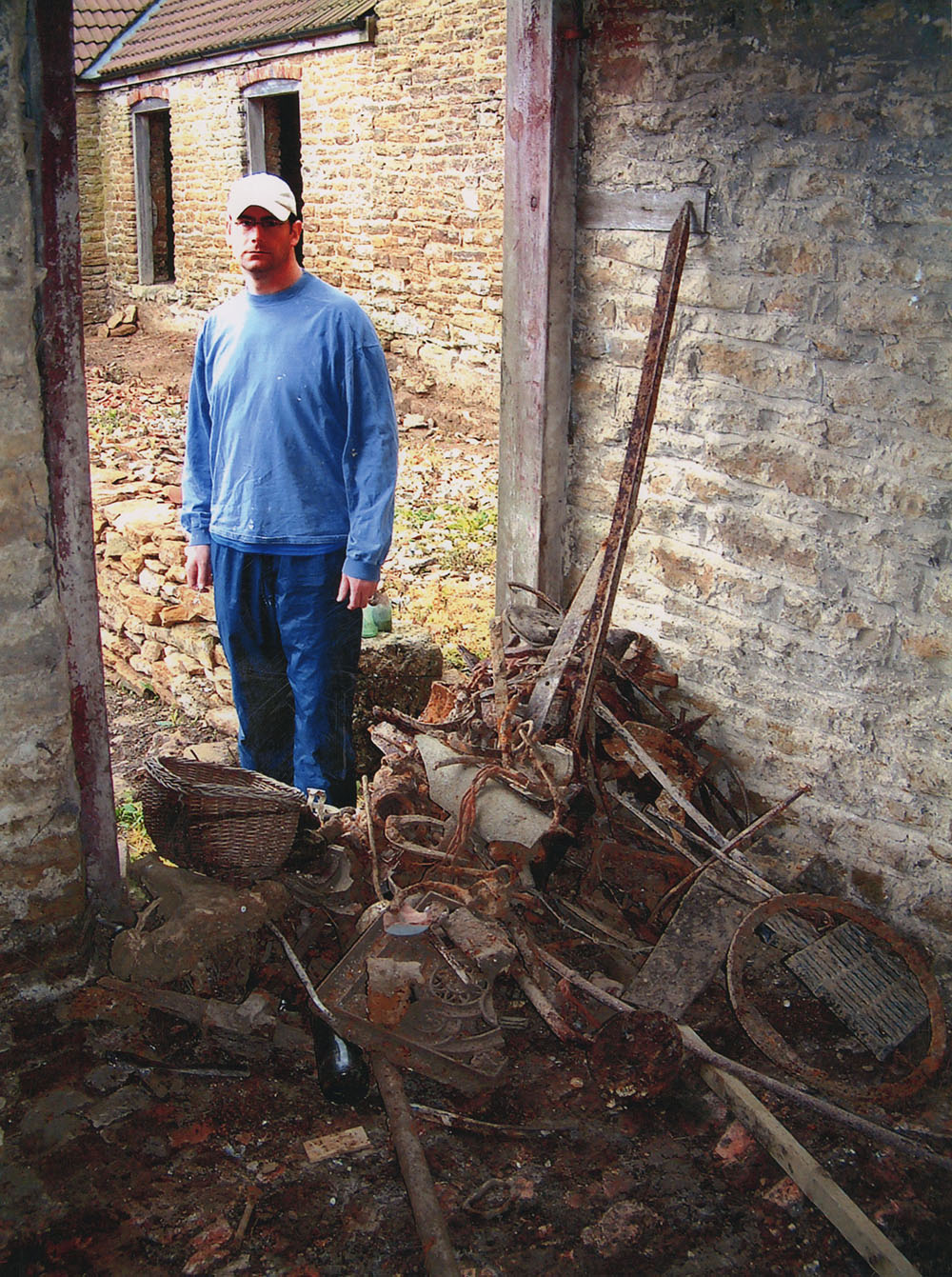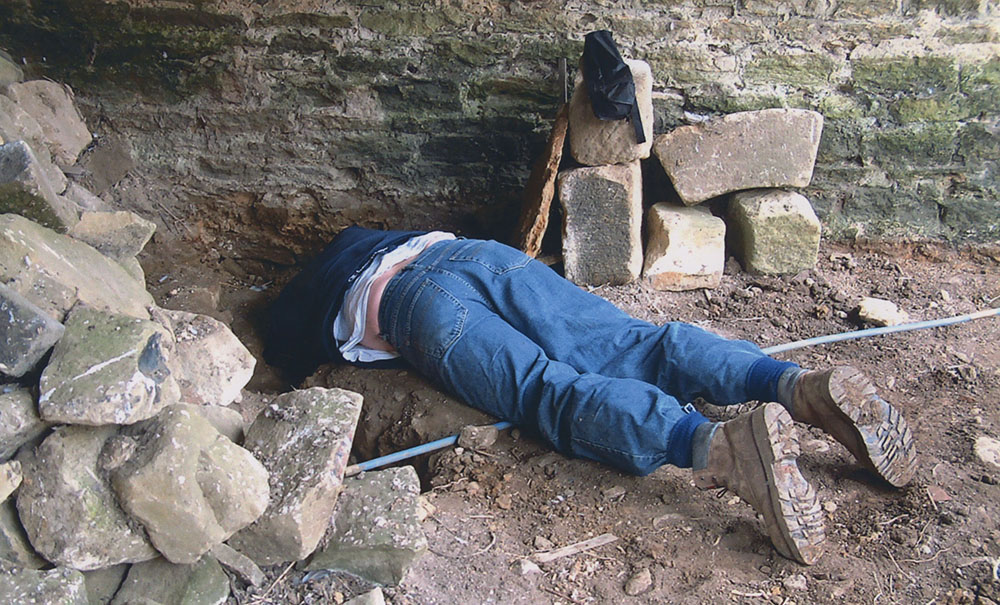 This did not mean that the Cussins family just sat back and watched. Paul, Denys and Vera were responsible for all the decoration, laying all the oak floors in the CandL section and sanding and varnishing all the exposed roof trusses. Paul spent a lot of time sourcing materials and fittings. There was even a quick trip to Belgium by Paul and Denys to collect a log fire for the house which was on sale there for a great deal less money than the identical item in the UK.
Finally it was all done and deemed fit for purpose. Time has proved it to be so.
The CandL section almost completed, 14th August 2005.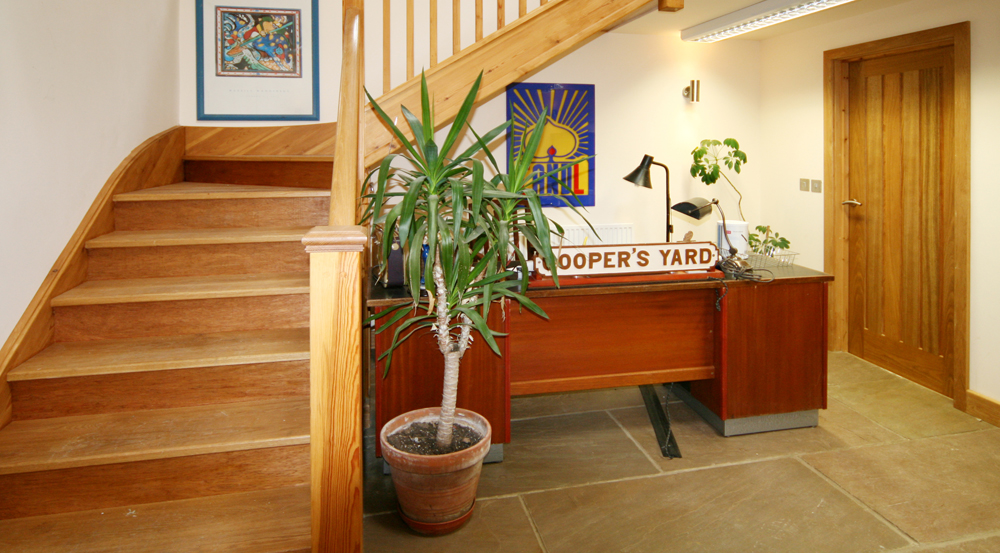 The reception desk. The CandL sign was originally on the Good's of Scarborough shopfront. The Coopers Yard sign was at the entrance to the area behind 26-28 Walmgate. This opening is now incorporated in the 26-28 Walmgate shop. The desk lamp dates back to Denys' undergraduate days in Cambridge, whilst the desk was built by him for his workplace.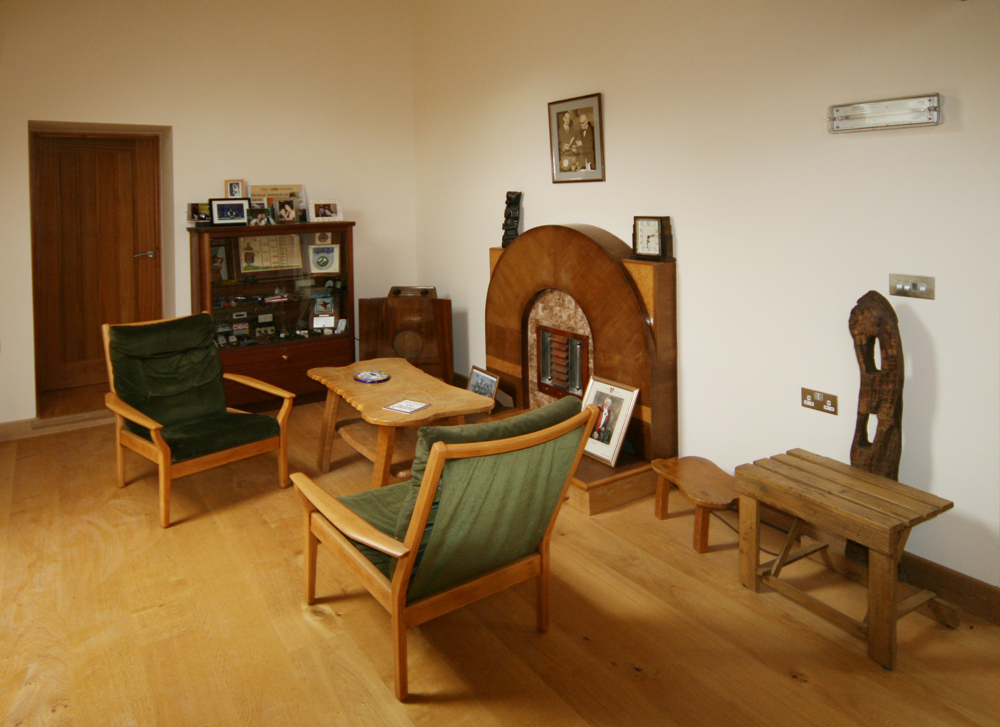 Nostalgia corner. The electric fire, designed by Regge, was built in the thirties for a demonstration room in King's Square shop. The tables were made in his retirement by Regge. The two easy chairs came from the King's Square TV showroom.The Murphy A146C baffle-board console radio (manufactured in 1949 and still working) was a gift from a CandL customer. The quirky chair on the right was made from rotted oak fence posts Paul dug up on the site. The glass cabinet (now housing sundry memorabilia) held small, high value accessories in King's Square shop.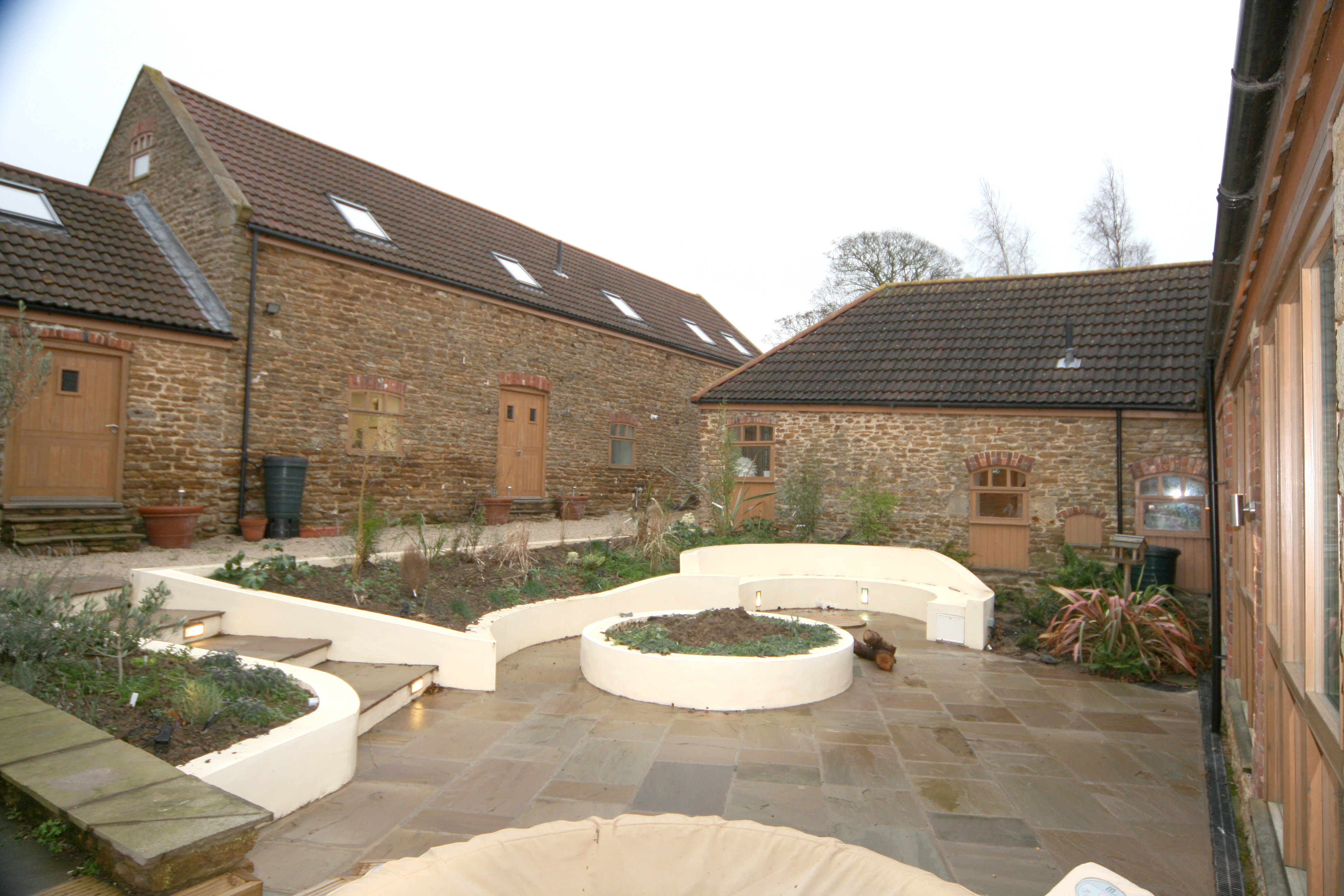 The south side of the CandL headquarters as seen from the courtyard, 2nd December 2009.